'Nature Communications' Journal Publishes New Bone Research by Noriaki Ono Group

2

min read
Ann Arbor, Mich., Jan. 29, 2020 – A research team led by School of Dentistry faculty member Noriaki Ono has published a new study advancing the understanding of how cells repair bone injuries.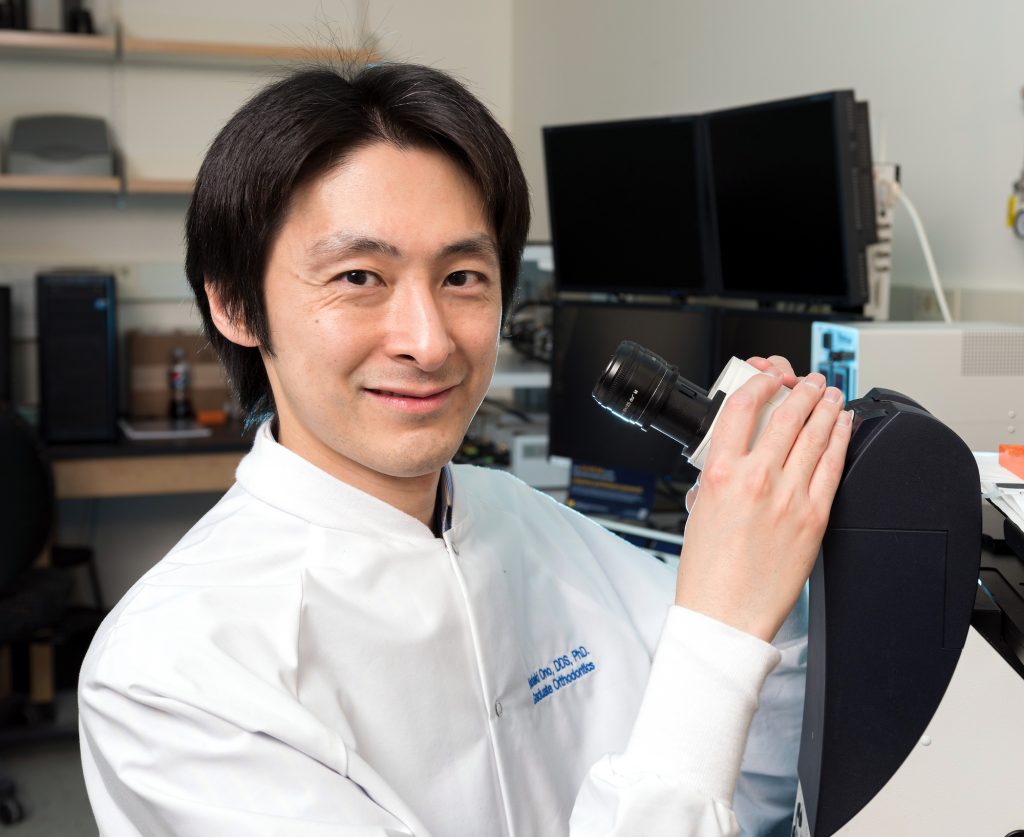 Published in the journal Nature Communications, the study goes beyond previous research that found that bone regeneration is performed by a small number of cells called skeletal stem cells, which reside within larger groups of bone marrow stromal cells. Ono and his team report that mature bone marrow stromal cells metamorphosed to perform in ways similar to their bone-healing stem cell cousins – but only after an injury.
"The surprise in our study is that these cells essentially did nothing in terms of making bones, when bones grow longer," Ono said. "It's only when bones are injured that these cells start rushing to repair the defect."
The finding is important because skeletal stem cells are rare, but mature stromal cells are malleable and readily available throughout life, which could potentially provide an excellent cellular source for bone and tissue regeneration, said Ono, an assistant professor in the Department of Orthodontics and Pediatric Dentistry.
The study was featured Wednesday on the university's Michigan News website.
The abstract and study can be found on the Nature Communications website here.
More information on the Ono lab is available on the School of Dentistry website here.
###
The University of Michigan School of Dentistry is one of the nation's leading dental schools engaged in oral health care education, research, patient care and community service. General dental care clinics and specialty clinics providing advanced treatment enable the school to offer dental services and programs to patients throughout Michigan. Classroom and clinic instruction prepare future dentists, dental specialists and dental hygienists for practice in private offices, hospitals, academia and public agencies. Research seeks to discover and apply new knowledge that can help patients worldwide. For more information about the School of Dentistry, visit us on the Web at: www.dent.umich.edu. Contact: Lynn Monson, associate director of communications, at dentistry.communications@umich.edu, or (734) 615-1971.