Tatiana Botero honored by alma mater in Colombia

2

min read
Dr. Tatiana Botero, a Clinical Professor in the Department of Cariology, Restorative Sciences and Endodontics at the School of Dentistry, received the 2019 Outstanding Alumni Abroad award given by CES University in Medellin, Colombia, this fall.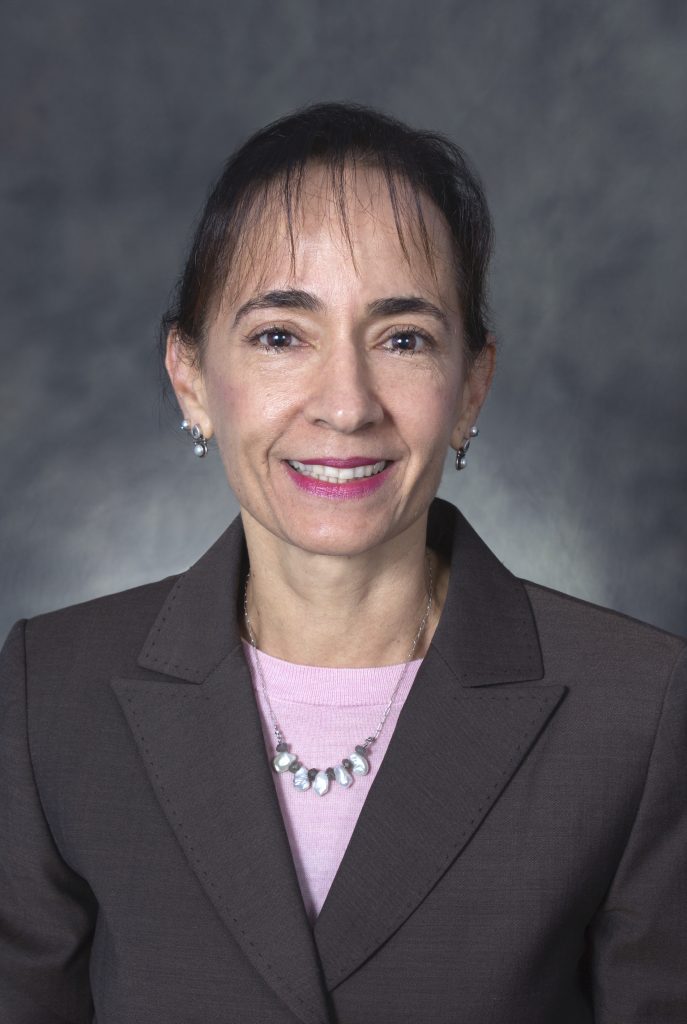 Botero was selected from a large group of overseas alumni from different schools, including medicine, dentistry and nursing. The award was established by Botero's alma mater to recognize dedication, effort and discipline among the university's alumni. During the last 18 years that Botero has worked at the U-M school of dentistry she has maintained continual interaction with CES University's faculty, students and alumni.

Botero received her dental degree from CES in 1987; specialty training and a master's degree in endodontics in 1995 at Pontificia Universidad Javeriana in Bogotá, Colombia; and an advanced Specialty Certificate in Endodontics from U-M in 2005. She was Clinical Assistant Professor at CES University and had a private practice in Colombia from 1989-2000. Botero joined the U-M dental school in 2001. She teaches endodontics to graduate and pre-doctoral students, and is director of the dental postgraduate program in endodontics. She also practices at a private dental clinic.
In 2012, Botero became a Diplomate of the American Board of Endodontics. She joined the Regenerative Endodontic Committee of the American Association of Endodontics in 2013 and has been chair since 2014. She is past-president of the Pulp Biology and Regeneration group of the American Association and International Association of Dental Research. She has authored and co-authored numerous scientific peer-reviewed articles and book chapters, and serves as reviewer for several endodontic and dental journals. Her research interests are caries-induced angiogenesis and regenerative endodontics.
###
The University of Michigan School of Dentistry is one of the nation's leading dental schools engaged in oral health care education, research, patient care and community service. General dental care clinics and specialty clinics providing advanced treatment enable the school to offer dental services and programs to patients throughout Michigan. Classroom and clinic instruction prepare future dentists, dental specialists and dental hygienists for practice in private offices, hospitals, academia and public agencies. Research seeks to discover and apply new knowledge that can help patients worldwide. For more information about the School of Dentistry, visit us on the Web at: www.dent.umich.edu. Contact: Lynn Monson, associate director of communications, at dentistry.communications@umich.edu, or (734) 615-1971.