Faculty member Isabelle Lombaert named IADR Salivary Researcher of the Year

7

min read
School's IADR/AADR awards include faculty, students, research fellow
Ann Arbor, Mich., July 18, 2019 — School of Dentistry faculty, students and a postdoc received several awards and honors at the joint annual conferences of the International Association for Dental Research (IADR) and the American Association for Dental Research (AADR) in Vancouver, British Columbia, Canada, last month.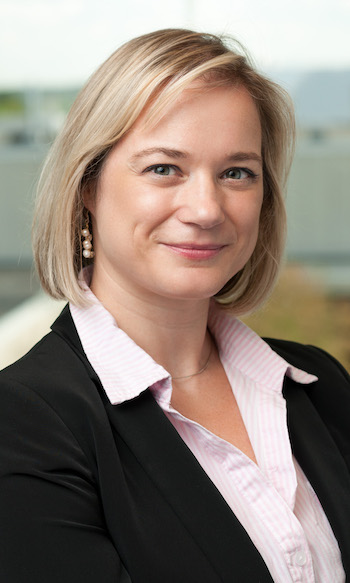 Isabelle Lombaert, assistant professor in the Department of Biologic and Materials Sciences & Prosthodontics, was selected as the 2018 Salivary Researcher of the Year by the IADR Salivary Research Group (SRG). The SRG considers the nominee's number of publications, place on the author list, impact of the journal, research funding, invited presentations and participation in conferences and-or committees related to salivary research over the last year.
Among Lombaert's most recent research grants are three supported by the National Institutes of Health. A $1.8 million grant from the National Institute of Dental and Craniofacial Research (NIDCR) funds her research into "Manipulating Stem Cells to Provide Long-Term Regeneration of Irradiated Salivary Glands." Another NIDCR grant, of $439,423, funds research for "Breaching the Epithelial Lining for Effective Salivary Gland Cell Therapies." Lombaert also is co-principal investigator with Dr. Michael Passineau at Allegheny General Hospital in Pittsburgh, Pa., for research that is part of the Michigan-Pittsburgh-Wyss Regenerative Medicine Research Center, an initiative funded by NIH and administered by the School of Dentistry. That research examines "Non-viral Aquaporin-1 gene therapy to restore salivary flow in patients suffering from radiation-induced xerostomia."
Lombaert's recent published papers include: "Sox10 Regulates Plasticity of Epithelial Progenitors toward Secretory Units of Exocrine Glands" in Stem Cell Reports; "Serial patient-derived orthotopic xenografting of adenoid cystic carcinomas recapitulates stable expression of phenotypic alterations and innervation" in EBioMedicine; and "Neurturin-containing laminin matrices support innervated branching epithelium from adult epithelial salispheres" in Biomaterials. She also contributed a chapter on "Salivary Gland Embryology, Physiology and Stem Cell Complexity" for the 2019 edition of the book, "Surgery of the Salivary Glands."
"I'm honored to receive this award, but in the end it is a reflection of everyone's daily encouragement and inspiration," Lombaert said. "I'm extremely proud of my entire team, our collaborators and other crucial key people who all gave it their best over the past year to support our field and move it forward."
Other School of Dentistry awards received at the IADR/AADR conference include:
• Mizuki Nagata, a research fellow in the lab of Wanida Ono in the Department of Orthodontics and Pediatric Dentistry, received a second-place Hatton Award in the post-doctoral category for both AADR and IADR. Research Title: "Hedgehog Signaling Regulates Fates of Dental Follicle Mesenchymal Progenitor Cells." Faculty mentor: Wanida Ono. The post-doc category is for research performed within three years of their earning a Ph.D. The competition is designed for junior investigators (junior, senior and post-doctoral) who exhibit potential for a productive career in dental research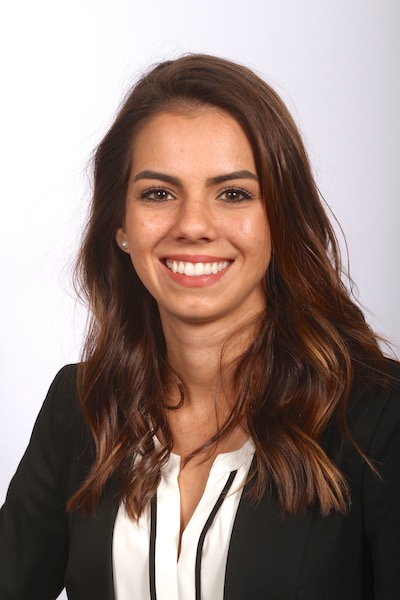 • Alexandra Oklejas, a third-year dual degree DDS/Oral Health Sciences PhD student, won the top award in the Basic Science and Translational Research category of the Student Competition for Advancing Dental Research, or SCADA, sponsored by the AADR/IADR and Dentsply Sirona. Her project: "IL-6/STAT3 Inhibition Overcomes Cancer Stem Cell Resistance to Conventional Chemotherapy." Faculty mentor: Jacques Nör. Oklejas competed during the school's 2018 Research Day to participate in the SCADA competition.
Four students in the Oral Health Sciences PhD Program won AADR Fellowship Awards. Only 16 fellowships are offered by the AADR each year. The school's Office of Research and a faculty committee selected the students who applied for the fellowship. The four recipients are:
• Harleen Athwal, a fifth-year DDS/PhD student mentored by Isabelle Lombaert, for research on "Determining Sox10's Potential in Inducing Potency and Rescuing Irradiated Cells."
• Eric Madsen, a fifth-year DDS/PhD student mentored by David Kohn, for research on "Hydroxyapatite binding peptides enhance migration and differentiation of MSCs."
• Erica Siismets, a third-year DDS/PhD student mentored by Nan Hatch, for research on "In Vivo Modulation of ERK1,2 Signaling Rescues Craniofacial Bone Abnormalities in the TNAP-/- Mouse Model of Hypophosphatasia."
• Ben Swanson, a third-year DDS/PhD student mentored by Peter Ma, for research on "Optimized Nanofibrous Tissue Engineering Scaffolds Modulate Vascularization and Subsequent Osteogenesis."
• Marsha-Kay Hutchinson, a second-year dual degree DDS/Oral Health Sciences PhD student, received the AADR Block Travel Grant Award, sponsored by the National Institute of Dental and Craniofacial Research. Faculty mentor: Nisha D'Silva.
• Faculty members Renny Franceschi and William Giannobile were named to the AADR Fellows Class of 2019. The AADR Fellows Program is designed to recognize leaders of AADR and individuals who have served AADR in various ways throughout their careers. The goal of the program is to strengthen the AADR mission of supporting and representing the oral health research community. A faculty member in the Department of Periodontics and Oral Medicine, Franceschi is the Marcus L. Ward Collegiate Professor of Dentistry and holds professorships in biological chemistry and biomedical engineering. Giannobile, who is chair of the Department of Periodontics and Oral Medicine, is the William K. and Mary Anne Najjar Professor of Dentistry and a professor of biomedical engineering in the U-M College of Engineering. He is co-director of the Michigan-Pittsburgh-Wyss Regenerative Medicine Research Center and editor-in-chief of the Journal of Dental Research.
• Two other awards, previously announced during the IADR conference, were presented to School of Dentistry faculty member Marco Bottino. He was the 2019 recipient of the IADR Academy of Osseointegration Innovation in Implant Sciences Award and he was one of three researchers to receive the Innovation in Oral Care Award. More information on Bottino's awards are in a previous story on the school's website.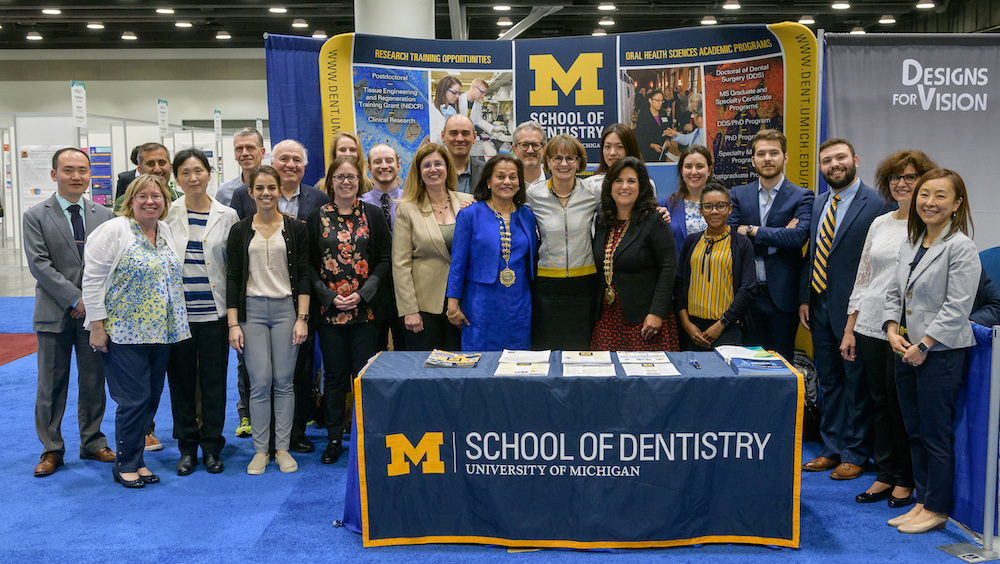 The IADR, with more than 11,400 individual members worldwide, along with the AADR and the Canadian Association for Dental Research, is dedicated to advancing research and increasing knowledge for the improvement of oral health worldwide; supporting and representing the oral health research community; and facilitating the communication and application of research findings.
###
The University of Michigan School of Dentistry is one of the nation's leading dental schools engaged in oral health care education, research, patient care and community service. General dental care clinics and specialty clinics providing advanced treatment enable the school to offer dental services and programs to patients throughout Michigan. Classroom and clinic instruction prepare future dentists, dental specialists and dental hygienists for practice in private offices, hospitals, academia and public agencies. Research seeks to discover and apply new knowledge that can help patients worldwide. For more information about the School of Dentistry, visit us on the Web at: www.dent.umich.edu. Contact: Lynn Monson, associate director of communications, at dentistry.communications@umich.edu, or (734) 615-1971.