Dr. Carol Anne Murdoch-Kinch named dean of Indiana School of Dentistry

3

min read
Ann Arbor, Mich., Feb. 26, 2019 -– Dr. Carol Anne Murdoch-Kinch, Associate Dean for Academic Affairs at the University of Michigan School of Dentistry, has been named Dean at the Indiana University School of Dentistry.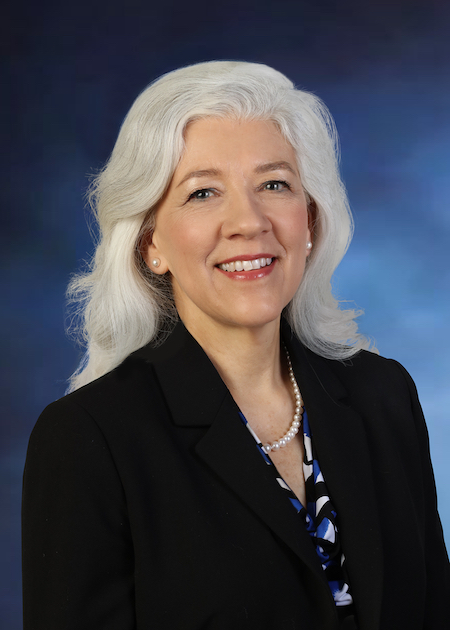 The appointment is effective July 1, 2019, subject to approval of the IU Board of Trustees. She will be the 10th dean and first woman to lead the IU dental school, which is located at Indiana University-Purdue University Indianapolis.
Murdoch-Kinch will be returning to the dental school where she received her PhD, in 1996, and a certificate in Dental Diagnostic Sciences, in 1991. Her PhD dissertation involved clinical research on gene expression of Crouzon Syndrome in families.
Murdoch-Kinch joined the U-M dental school in 2000 as a faculty member and was appointed associate dean in 2010. As associate dean, she provided leadership and oversight of the dental school's curriculum and educational programs. She has led studies of the school's cultural audits and published research regarding best practices for improving the learning environment for faculty, staff and students. In her role as the Dr. Walter H. Swartz Professor of Integrated Special Care Dentistry, she oversaw a school initiative to improve how students are trained in providing care for patients with special needs. She was instrumental in coordinating the school's re-accreditation and site visit by the Commission on Dental Accreditation in 2016.
U-M Dean Laurie McCauley announced Murdoch-Kinch's appointment to students, faculty and staff Tuesday. "Dr. Murdoch-Kinch will be missed for her strong academic acumen, her skillful leadership and her warm and inclusive nature," McCauley said. "Although we will be sad to see her go, I hope you will join me in extending a heartfelt congratulations and best wishes to Dr. Murdoch-Kinch on this significant milestone in her distinguished career."
Murdoch-Kinch received her dental degree from Dalhousie University Faculty of Dentistry in 1985, and practiced general dentistry for several years in Halifax, Nova Scotia, Canada. She held a faculty appointment at the University of Detroit Mercy School of Dentistry prior to joining the U-M dental school in 2000.
###
The University of Michigan School of Dentistry is one of the nation's leading dental schools engaged in oral health care education, research, patient care and community service. General dental care clinics and specialty clinics providing advanced treatment enable the school to offer dental services and programs to patients throughout Michigan. Classroom and clinic instruction prepare future dentists, dental specialists and dental hygienists for practice in private offices, hospitals, academia and public agencies. Research seeks to discover and apply new knowledge that can help patients worldwide. For more information about the School of Dentistry, visit us on the Web at: www.dent.umich.edu. Contact: Lynn Monson, associate director of communications, at dentistry.communications@umich.edu, or (734) 615-1971.