Dr. Russell Taichman named dean of the UAB dental school

2

min read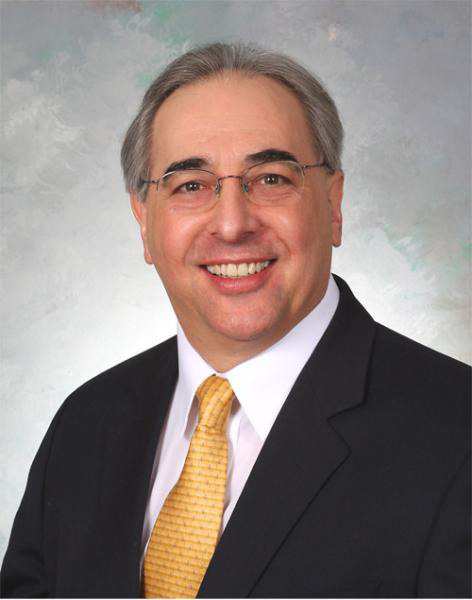 Ann Arbor, Mich., Dec. 7, 2018 -– Dr. Russell Taichman, the Major Ash Collegiate Professor in the Department of Periodontics and Oral Medicine and Associate Dean for Research for the School of Dentistry, has been named Dean of the School of Dentistry at the University of Alabama at Birmingham.
Taichman will beome the ninth dean for the UAB dental school when his appointment begins on July 1, 2019.
"I am honored to have been able to work with so many marvelous people over the past 26 years at the U-M School of Dentistry," Taichman said. "The students, staff, faculty and alumni are all very committed to excellence, and I will deeply miss my U of M family."
Dean Laurie McCauley, in announcing Taichman's appointment to the dental school community today, called his move "a significant milestone in his distinguished career." "I will miss Dr. Taichman's collegial approach, his strong management of our research enterprise and his keen sense of humor," she said.
Taichman joined the U-M dental school in 1992 as an Assistant Professor in what was then the Department of Periodontics, Prevention and Geriatrics. He was promoted to professor in the Department of Periodontics and Oral Medicine in 2005. He developed and, for nearly 10 years, directed the school's Scholars Program in Dental Leadership, a program focused on the leadership development of dental and dental hygiene students. In 2014, he was named Associate Dean for Research. In that role, he developed several creative programs, including "Research Unplugged" and the Scientific Merit (Sci Mi) Program. During his tenure, the school was the top recipient of research funding to dental schools.
Taichman's research has focused on identifying the molecular mechanisms that regulate how the bone marrow functions in both health and disease, as well as how marrow relates to tissue regeneration and cancer stem cells. He has authored more than 120 peer-reviewed publications in the fields of bone biology, hematology, and skeletal metastasis.
Taichman completed dental school at the University of Pennsylvania and his graduate studies in periodontics at Harvard University.