Vesa Kaartinen to direct Oral Health Sciences PhD program

3

min read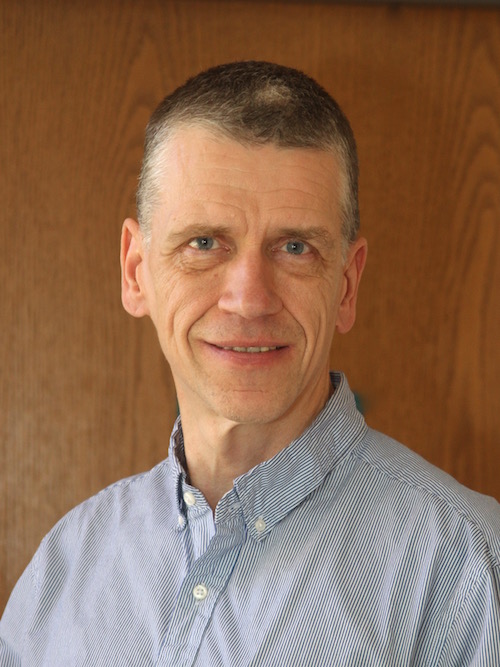 Ann Arbor, Mich., Nov. 20, 2018 -– Vesa M. Kaartinen, Professor in the Department of Biologic and Material Sciences and Division of Prosthodontics, is the new director of the Oral Health Sciences PhD program at the School of Dentistry.
The appointment was announced by Russell Taichman, Associate Dean for Research, and Dean Laurie McCauley.
Professor Kaartinen joined the School of Dentistry in 2008. His research involves growth factor signaling in craniofacial and cardiac development that lead to common birth defects, including cleft lip and palate, and cardiac septation and valve defects. Understanding the molecular basis of these conditions is important because it will ultimately allow for preventive and-or therapeutic approaches to treat midfacial fusion defects or congenital cardiac defects during the fetal period, as well as new therapeutic targets to treat heart disease. Professor Kaartinen teaches courses at the school relating to cell and molecular biology, development, regeneration and genetics. He has served in several institutional and national committees, including both National Institute of Health and American Heart Association grant review panels, and he is a reviewer for many scientific journals.
Professor Kaartinen received his MSc and PhD degrees from the University of Kuopio, Finland, where he studied the molecular basis of a lysosomal storage disease, aspartylglucosaminuria. He completed a postdoctoral fellowship at Children's Hospital Los Angeles, specializing in developmental biology with particular emphasis in mouse genetics and organogenesis. In 1997, he joined the faculty of the University of Southern California and the Developmental Biology Program in the Saban Research Institute, prior to coming to U-M in 2008.
"Dr. Kaartinen is an amazing colleague and scientist," said Taichman, the Major Ash Collegiate Professor of Periodontics and Oral Medicine. "His dedication to the training of the next generation of dental-scientists demonstrates his commitment to continuous learning focused on improving human health. We are thrilled to have Dr. Kaartinen at the helm of the OHS program."
The position came open when Dr. Jan Hu, the previous director, was named chair of the BMS/Pros Department, effective Sept. 1. Professor Kaartinen is only the third director of the program since it was founded in 1994. Professor Charlotte Mistretta directed the program from its inception until Dr. Hu became director in 2010.
The history of the OHS PhD program dates to its launching in 1994 in response to a national demand for academic leaders in oral health research. It is a program of Rackham Graduate Studies, administered by the dental school's Office of Research, to attract exceptional students who aspire to a career in academic dentistry. The program trains students to become advanced research scientists in a field of interest within the broad field of oral health sciences. The program's main track is the doctorate in Oral Health Sciences, but it can be combined with the DDS or a Dental Specialty program for a dual DDS/PhD or MS/PhD degree. There are currently 19 students in the program.