Noriaki Ono research on skeletal stem cells featured in journal 'Nature'

1

min read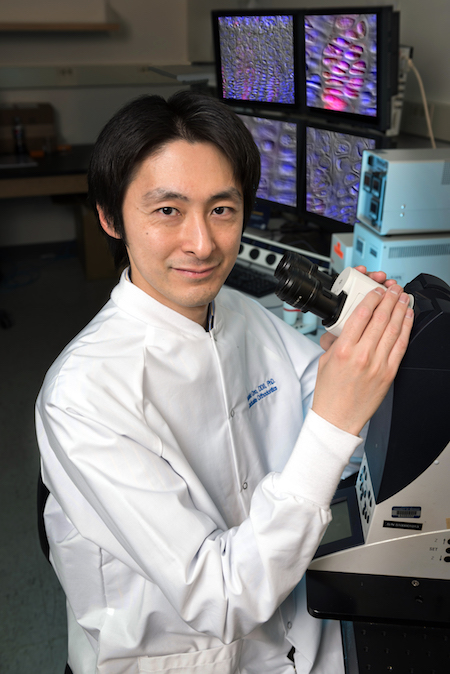 Ann Arbor, Mich., Nov. 6, 2018 -– Noriaki Ono, assistant professor in the Department of Orthodontics and Pediatric Dentistry, has new research about skeletal stem cells that is being published in the journal Nature.
The study, "Resting zone of the growth plate harbors a unique class of skeletal stem cells," is important because it will help explain why some types of bone deformities and fragile bone diseases occur in patients.
The epiphyseal growth plate is a cartilaginous tissue and an important driver of bone growth. It was long thought that cells in the resting zone of the growth plate don't divide, but Ono's group discovered that some cells there wake up and start to make rapidly dividing chondrocytes that maintain bone growth.
For more information, see this article and photo on the university's Michigan News website.