Mark Fitzgerald receives Interprofessional Education Award

2

min read
Ann Arbor, Mich., Oct. 1, 2018 -– Dr. Mark Fitzgerald, Associate Dean for Community-Based Collaborative Care and Education at the School of Dentistry, has received an award for his leadership and design work in the development of interprofessional education.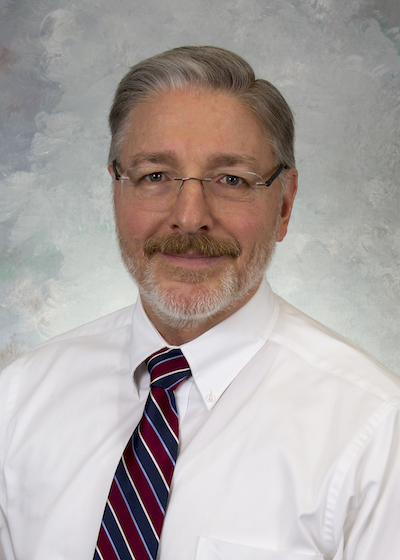 The Midwest Interprofessional Practice, Education and Research Center (MIPERC) announced that Fitzgerald, along with Joseph House, MD, of the U-M Medical School, are the recipients of the 2018 MIPERC Demonstration Model Award.
MIPERC, administered by Grand Valley State University, is a consortium of 25 universities, colleges and health care enterprises in six states that study how to develop collaborative, innovative and interprofessional initiatives across disciplines, learning institutions and health care systems.
In working with the Interprofessional Clinical Experience (ICE) program, Fitzgerald and House were credited with leveraging the expertise gained serving on the Michigan Center for IPE Executive Committee team to bring medical and dental students together for interdisciplinary clinical experiences. ICE, which is based at the medical school, introduces students to the team-based aspect of the health care environment early in their education, developing students' skills and awareness around respectful, appropriate and professional communication.
"Together they can now shadow health professionals, such as pharmacists, social workers, nurses, physical therapists, to learn about team-based care and interprofessional education," explained U-M Center for IPE Director Frank Ascione in his award nomination. "This is a unique partnership because dentists and physicians are rarely educated together. In addition, they are being formally exposed to the work of other professions in the clinical setting in a multidisciplinary way."
Fitzgerald, an associate professor in the Department of Cariology, Restorative Sciences and Endodontics, received the award recently in Grand Rapids at the annual MIPERC conference. In his role as Associate Dean for Community-Based Collaborative Care and Education, he leads the school's statewide outreach program that supports practical dental education.
As a regional interprofessional education association, MIPERC receives support from the National Center for Interprofessional Education and Practice. The University of Michigan has had an increasing presence with MIPERC since the founding of U-M's own three-campus Michigan Center for IPE in 2015.
More information is available on the website for the Michigan Center for Interprofessional Education.