School of Dentistry free Mouth Guard Clinic set for Saturday, July 28

4

min read
Ann Arbor, Mich., July 12, 2018 -– Athletes who will participate in sports this fall and winter can have a free, customized mouth guard made for them during the University of Michigan School of Dentistry's annual Mouth Guard Clinic on Saturday, July 28.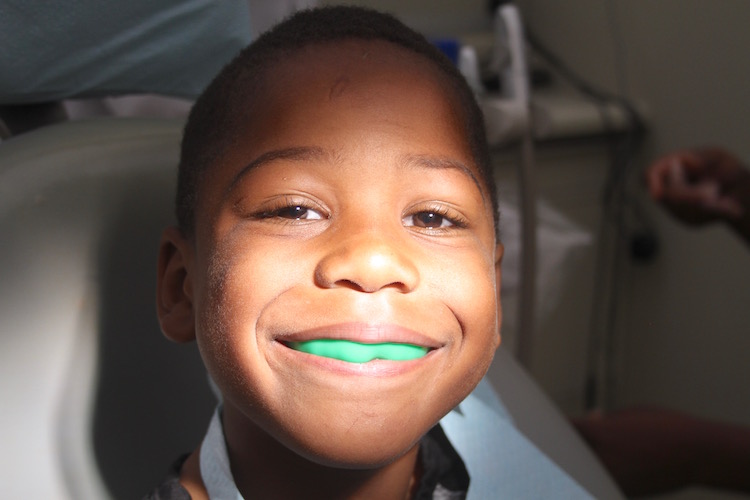 Athletes ages 5 and older, including those who wear braces, are invited to be fitted for a mouth guard. The device helps protect an athlete's teeth and mouth from injuries due to sports contact.
Dental and dental hygiene students, supervised by clinical faculty members, will make mouth guards for the first 120 athletes who register on a first-come, first-served basis. Registration is from 8 a.m-10:30 a.m. on the second floor of the School of Dentistry, 1011 N. University Ave. A parent or guardian must accompany children under 18 years old. The fitting procedure takes approximately one hour. The mouth guards come in a variety of colors.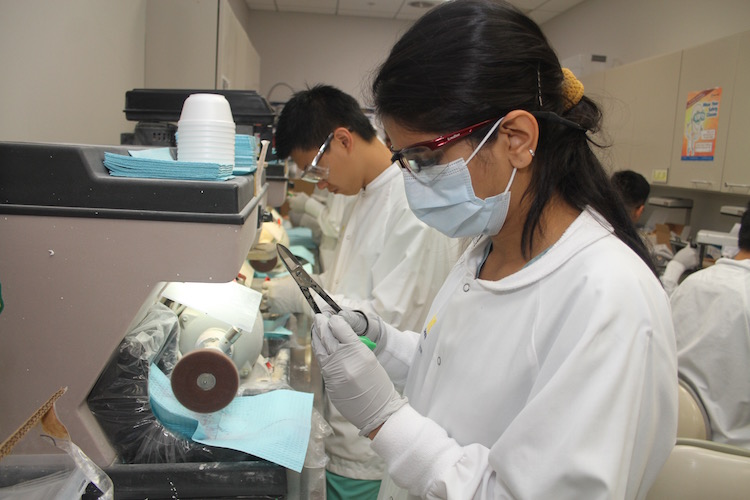 Dr. Kenneth May, associate professor of dentistry, said mouth guards are a "must-have" part of playing any sport where there is physical contact to the head or body, including falls and the possibility of concussions. "Several decades ago, our faculty at the School of Dentistry pioneered the creation of comfortable, effective mouth guards there were individually fit to each athlete," May said. "Mouth guards were soon being used around the state and then around the country and the world. We make sure they fit comfortably and most athletes quickly adjust to wearing them. They just make sense and we encourage local athletes and their parents to attend our clinic."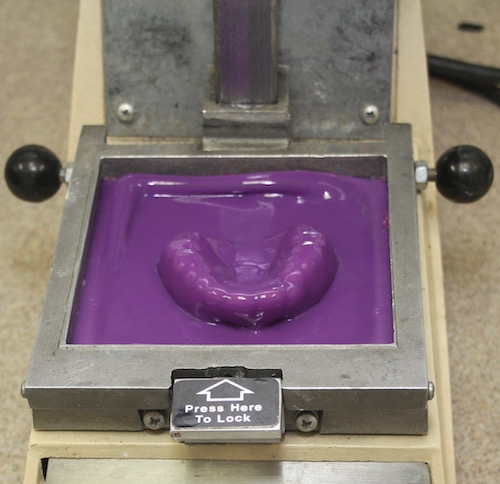 Tamara Mackie, a fourth-year dental student who is lead organizer of the clinic, said the event has two important benefits. "The annual free Mouthguard Clinic serves as a platform to encourage people from the community to wear custom-made mouthguards when taking part in organized sports or any physical activity in order to protect their teeth," she said. "And it also allows us students to engage in public service and be involved in the community."
Mouth guard clinic participants can park free in the Fletcher Street parking ramp on the north side of the School of Dentistry. Look for signs directing traffic to the "down" ramp to the lower levels usually reserved for staff parking.
For more information, call 734-531-9426 or email mouthguardclinic2018@gmail.com.

###

The University of Michigan School of Dentistry is one of the nation's leading dental schools engaged in oral health care education, research, patient care and community service. General dental care clinics and specialty clinics providing advanced treatment enable the school to offer dental services and programs to patients throughout Michigan. Classroom and clinic instruction prepare future dentists, dental specialists, and dental hygienists for practice in private offices, hospitals, academia and public agencies. Research seeks to discover and apply new knowledge that can help patients worldwide. For more information about the School of Dentistry, visit us on the Web at: www.dent.umich.edu.