Ester Named Assistant Dean for Diversity, Equity and Inclusion

3

min read
Ann Arbor, Mich., May 9, 2018 — Dr. Todd V. Ester has been appointed Assistant Dean for Diversity, Equity and Inclusion for the School of Dentistry. The five-year appointment, approved by the University of Michigan Board of Regents at its March meeting, extends through March 31, 2023. He also will hold an appointment as Clinical Assistant Professor of Cariology, Restorative Sciences and Endodontics.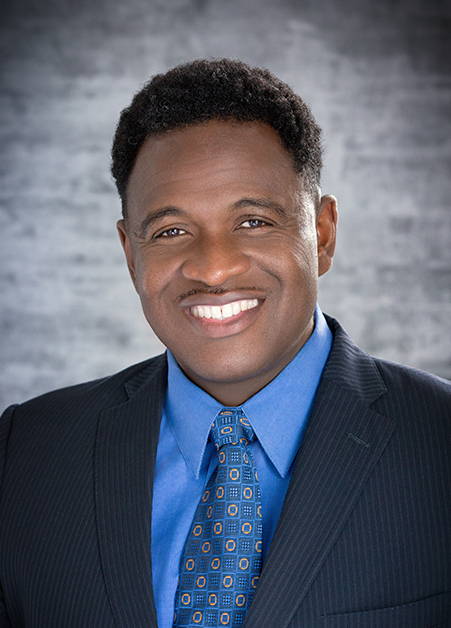 Ester's new appointment is an extension of his role since 2014 as the School of Dentistry's Director of Diversity and Inclusion. His responsibilities include leadership and initiatives that increase diversity and cultural awareness at the school, across campus and at the state and national levels. As an advisor to the school's leadership, he focuses on creating a supportive environment to serve a diverse community of patients, students and faculty. He advocates on institutional issues that relate to diversity, cultural sensitivity and health equities to support cultural competency. His work as DEI director has attracted four university-level program grants.
"Todd continually demonstrates strong leadership as a superb mentor, role model and advisor for his students and colleagues," said Dean Laurie McCauley. "He leads with inspiration and enthusiasm and will play an important role in the advancement of the school's strategic plan as it relates to cultural awareness. He has shown great engagement and passion with every initiative and has received high acclaim at the University level. I look forward to his ongoing contributions to our diversity programs and his continuing participation on the leadership team."
Ester earned his DDS in 1994 and his MS in endodontics in 1999, both from U-M. In 2007, he earned his master's in health education from the University of Pacific. He was a lecturer and recruitment officer for the dental school's Minority Affairs office before becoming the school's Director of Multicultural Affairs from 1999 to 2006. After leaving to focus on his private endodontics practice in Southfield and Ann Arbor, he rejoined the school in 2014 as its DEI director. He has served multiple roles with the American Dental Education Association and was a member of the Delta Dental of Michigan Board.
###
The University of Michigan School of Dentistry is one of the nation's leading dental schools engaged in oral health care education, research, patient care and community service. General dental care clinics and specialty clinics providing advanced treatment enable the school to offer dental services and programs to patients throughout Michigan. Classroom and clinic instruction prepare future dentists, dental specialists, and dental hygienists for practice in private offices, hospitals, academia and public agencies. Research seeks to discover and apply new knowledge that can help patients worldwide. For more information about the School of Dentistry, visit us on the Web at: www.dent.umich.edu. Contact: Lynn Monson, associate director of communications, at dentistry.communications@umich.edu, or (734) 615-1971.