Advancing Dental Education & Patient Care

4

min read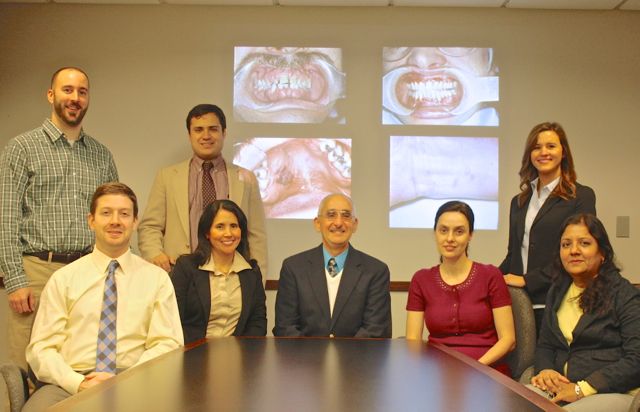 Ann Arbor, MI — January 31, 2014 — Even though he retired seven years ago, Dr. Jack Gobetti wants his teaching and patient care experiences to benefit students well into the future.
That's why he is allowing Dr. Theodora Danciu to use some of the clinical oral pathology images he captured with a camera during his 38 years at the U-M School of Dentistry.
Gobetti's images show various oral health maladies in different stages of development in individuals of all ages and ethnic backgrounds. His collection includes numerous examples of specific diseases, such as lichen planus, a skin disease of the oral cavity. The images, taken before digital photography was widely used, will be converted into a digital format so they are available for viewing and discussion.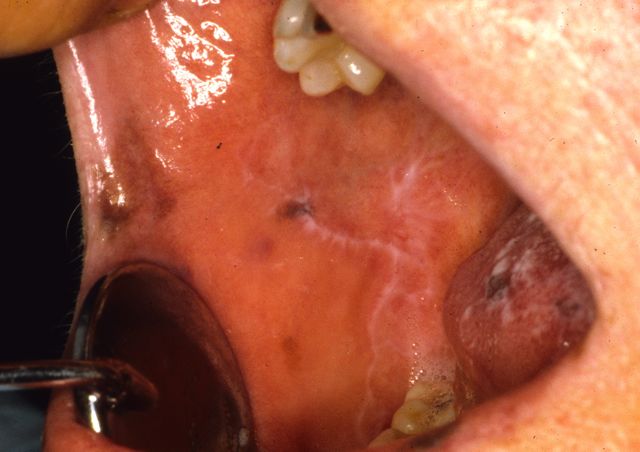 "These images are a great resourcer for the students," said Dr. Theodora Danciu, a clinical assistant professor of dentistry and director of the School's Oral Pathology Biopsy Service and director of the Graduate Oral and Maxillofacial Pathology Residency Program. She said Gobetti's images will be included in a database that she has created with funding from a Roy H. Roberts Dental Education Innovation Award.
Images to Help Faculty, Students, Patients
Danciu said Gobetti's images will be accompanied by detailed case histories about the patients (whose names have been deleted), including summaries of findings, treatment plans, and how patients responded.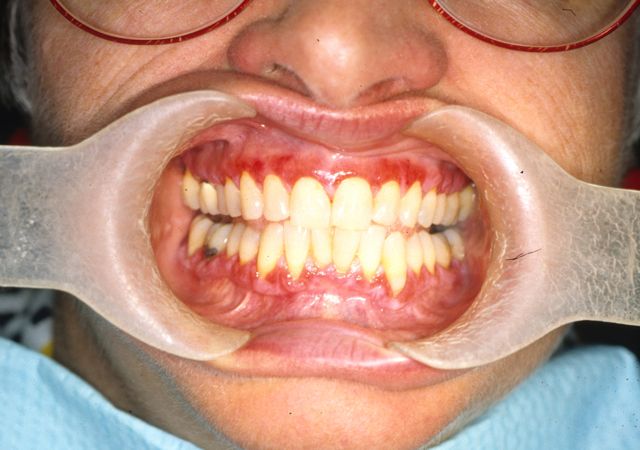 She noted the images will help dental students provide better patient care since the students will have more visual information that will help them recognize when a patient has a particular oral disease and when to refer that patient for follow-up treatment and care.
Gobetti agreed. "Students will benefit," he said. "By reviewing, analyzing and discussing these images, they will become more proficient in recognizing a range of oral pathologies."
Gobetti's career at U-M began as a dental student in 1964 and continued as an instructor after receiving his DDS four years later. He taught oral medicine to dental and dental hygiene students and directed oral diagnosis clinic rotations. Gobetti has used thousands of those images in lectures that he has presented across the U.S. and around the world, including more than 500 academic lectures at local, regional, national and international scientific meetings.
"The public may not realize the extensive knowledge a dentist must have to treat patients," Gobetti said. "Dentistry is not exclusively about teeth any longer. Today, dentists must possess a wealth of knowledge about anatomy, physiology, pharmacology and so much more. That's important because new discoveries continue to reveal just how closely dental health and overall health are interconnected."
Danciu said she envisions the images being used to help students learn more about specific oral diseases. That includes what she calls a "Case of the Month" where a faculty member presents information about a patient with a particular oral condition and then uses the images to show how that condition or disease progressed over time.
"Each image is a story, a story about a patient who sought care at the School of Dentistry or the U-M Hospital because of our expertise and our School's tradition of providing outstanding oral health care," Gobetti said.
Working with Danciu to develop the oral pathology digital image database are Dr. Erika Benavides, clinical assistant professor and oral and maxillofacial radiologist who has helped advance digital imaging at the School of Dentistry; Brandon Veramis, a fourth-year dental student; and Emily Springfield, instructional designer. Danciu said dental students Renee Tripon (D2), Matthew Van Beek (D2) and Sarah Tomaka (D3) "have all made substantial contributions to the oral pathology database project as well."