Dr. Carl Pogoncheff Certified by Prosthodontics Board

2

min read
Ann Arbor, MI — November 7, 2013 — Dr. Carl Pogoncheff, an adjunct clinical lecturer in the Department of Biologic and Materials Sciences, Division of Prosthodontics, at the University of Michigan School of Dentistry, was recently awarded board certification by the American Board of Prosthodontics. It's the highest credential a prosthodontist can receive.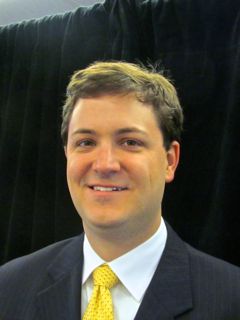 Pogoncheff is the first in Lansing and, at 30 years of age, one of the youngest prosthodontists in Michigan to be certified by ABP. To gain certification, he had to complete a rigorous program that required successfully completing a written examination, a case presentation and an oral examination. Normally, the process takes five to seven years. However, Pogoncheff did it in one-and-a-half years.
"Only a small percentage of prosthodontists become board certified, so it's very rewarding to attain this goal," Pogoncheff said. "I'm also proud of having been certified in such a short period of time."
"It is wonderful for our residency program, the School and the profession that our graduates are taking up the challenge and being recognized by experts for attaining deep knowledge and decision making skills in their discipline," said Dr. Paul Krebsbach, department chair. "We are pleased that Dr. Pogoncheff is teaching part time in our predoctoral program."
Pogoncheff is a member of the School of Dentistry's Alumni Society Board of Governors, a representative for the New Prosthodontist Committee for Region 3 of the American College of Prosthodontists, and a reviewer for the Journal of Prosthodontics. Pogoncheff, who is in private practice in Lansing, earned his dental degree from U-M in 2009 and a master's degree, also from U-M, in 2012. He has been an adjunct faculty member since 2011.
The U-M School of Dentistry now has five ABP board certified prosthodontics faculty members. They are: Drs. Marianella Sierraalta, Won Oh, Fei Liu, Michael Razzoog and Carl Pogoncheff.