Giannobile Receives ADA Achievement Award

1

min read
Ann Arbor, MI — November 2, 2013 — Dr. William Giannobile, professor of dentistry and chair of the Department of Periodontics and Oral Medicine at the University of Michigan School of Dentistry, has been recognized by the Student Clinicians of the American Dental Association (SCADA) Board of Governors for outstanding service to the dental profession, scientific contributions and mentoring.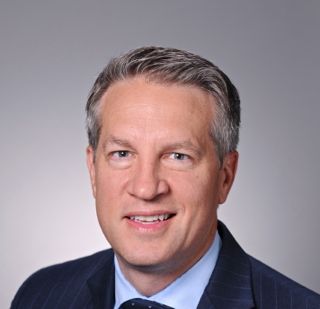 During the ADA's annual session in New Orleans, Giannobile received the Alan J. Davis/SCADA Achievement Award during a DENTSPLY-hosted awards program. He was honored for his continuing commitment to dental research that has the potential to benefit patients in clinical applications, scientific contributions in periodontology, leadership in academics and the profession, student mentoring and service to the profession.
Giannobile is also the Najjar Professor of Dentistry and a professor of biomedical engineering at the College of Engineering. He has published more than 150 articles and presented over 200 lectures in regenerative medicine, tissue engineering, and salivary diagnostics as it relates to periodontal and peri-implant reconstruction. He has also authored five textbooks on clinical research and periodontology.
Currently Editor-in-Chief of the Journal of Dental Research, the official journal of the American and International Associations of Dental Research, Giannobile is a Fellow of the American and International Colleges of Dentists, a consultant to the Food and Drug Administration, and a Diplomate of the American Board of Periodontology.