Researchers Win 1st Place at International Symposium

2

min read
Ann Arbor, MI — June 21, 2013 — A team of researchers from the University of Michigan School of Dentistry has received a first place award for their work that offers new insights into the development and progression of periodontal disease. Their research may ultimately lead to new ways of diagnosing the disorder in its early stages as well as possibly developing future therapies to regenerate damaged periodontal structures.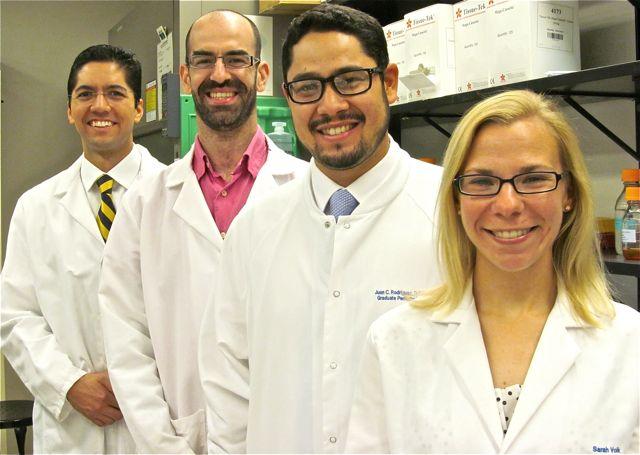 Led by Dr. Hector Rios, an assistant professor in the Department of Periodontics and Oral Medicine, the researchers focused on the role the molecule periostin plays in maintaining the integrity of the periodontal ligament.
"Many different molecules help keep our teeth anchored to the underlying bone by controlling the effects of bacteria and inflammation," Rios says. "Periostin is one of those molecules that plays an important role in periodontal integrity since it is produced around the teeth and helps maintain tooth stability." However, when levels of periostin decline, periodontal integrity also suffers leading to significant and harmful inflammation in patients.
Unfortunately, treatment for periodontal disease does not begin until signs and symptoms are apparent. "If we can better understand how periostin works, we may be able someday to develop promising diagnostic tools that better predict the likelihood of one developing periodontal disease. We can then use that information to provide more predictable therapies and personalized care a patient can use to minimize the possibility of periodontal disease progressing," Rios adds.
Rios and his team received the award at the 11th International Symposium on Periodontics and Restorative Dentistry in Boston. Held every three years, the Symposium is a forum for clinicians and researchers to share their discoveries, discuss new treatments, and identify where further research may be needed to develop new therapies that help patients.