Dental Student Receives New ADA Foundation Research Fellowship

2

min read
Ann Arbor, MI — April 18, 2013 — A second-year dental student at the University of Michigan School of Dentistry is the first recipient of a new research fellowship from the American Dental Association Foundation.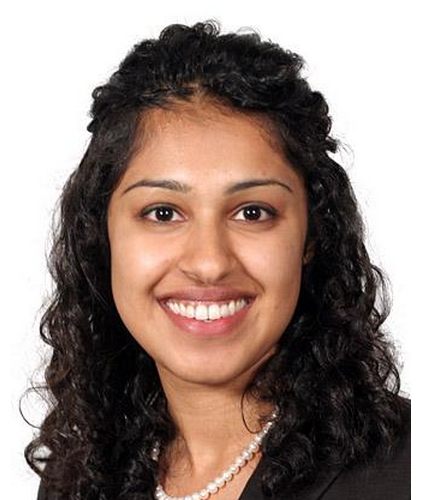 Shalini Kamodia recently received the first Dr. Ray Bowen Student Research Fellowship for her study investigating a new treatment strategy for treating early dental caries that, one day, might work hand in hand with fluoride to prevent cavities. Her investigation has been conducted as a part of the School's Pathways program which encourages dental students to pursue areas of oral health care that interest them, be it in research, leadership or health care delivery.
For more than 50 years, fluoride has been used extensively in caries control and management. However, its effectiveness, especially among high-risk patients, largely depends on daily patient compliance. Kamodia's research is built on the idea that patients will benefit from early intervention when a cavity is in the early stage of development before a filling is needed. A new chairside procedure may be able to prevent or repair this type of lesion and require minimal patient compliance.
"Our research hypothesis is that early cavities in enamel have pores that are created when the tooth structure dissolves and that the spaces are likely filled with proteins from saliva," Kamodia said. The acid byproducts of those proteins are responsible for causing the tooth structure to dissolve. "By removing the proteins efficiently and then applying a unique calcium/phosphate-based solution during a regular dental checkup, we hope the damaged tooth structure will begin to repair and rebuild itself within hours and prevent cavity development," she said.
Kamodia's mentor is Dr. Carlos González-Cabezas, associate professor of dentistry in the Department of Cariology, Restorative Sciences, and Endodontics.
The Fellowship honors the 60-year career of Dr. Ray Bowen, the inventor of resin composites and dentin adhesives and an internationally recognized authority on composite materials. The Fellowship is administered by the ADA Foundation through, and in collaboration with, the Academy of Operative Dentistry.