New Post-Graduate Computerized Dentistry Program

2

min read
Ann Arbor, MI — March 12, 2013 — The first graduate program primarily focused on emerging innovations in computerized dentistry is being offered by the University of Michigan School of Dentistry.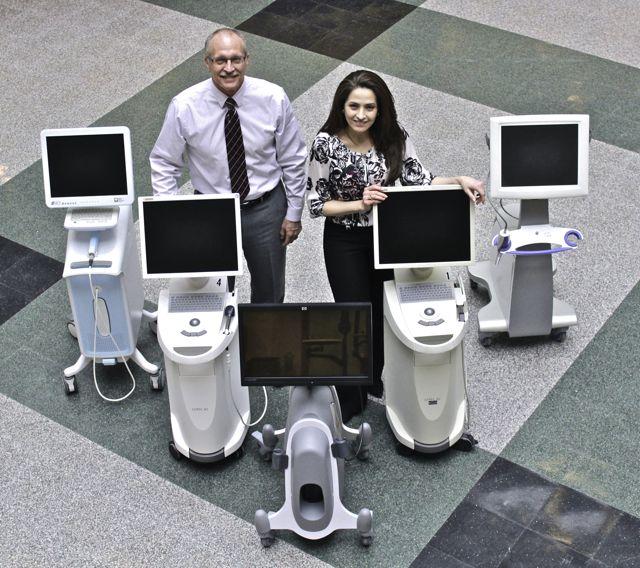 The Computerized Dentistry Program offers qualified dentists an opportunity to learn about how they can use digital technology in their practice to deliver quality oral health care to their patients. The new program will give dentists opportunities to develop skills in evaluating and applying dental systems that are available in both clinical and academic settings.
The new course is a full-time, one-year, tuition-based certificate program of advanced dental study and clinical experience. Applications are now being accepted for the first class of students which begins July 1 and ends June 30, 2014.
Developed by Dr. Dennis Fasbinder, clinical professor of dentistry, and Dr. Gisele Neiva, clinical associate professor, the Computerized Dentistry Program includes didactic, laboratory, and comprehensive patient care experiences that focus on current and emerging applications of digital technology. The program emphasizes applications of digital technology and Computer Assisted Design (CAD) and Computer Assisted Manufacturing (CAM) to enhance patient oral health.
"The program will offer a comprehensive approach to using digital technology in patient treatment, including diagnostics, treatment planning and therapeutic computerized applications for both natural teeth and dental implants," said Fasbinder who directs the program. He noted that program participants will spend about 75 percent of their time providing direct patient care.
Citing the growing acceptance of digital technology in dental offices, Neiva, assistant program director, said, "Dentists who participate in the Computerized Dentistry Program will become more skilled using today's technologies to provide comprehensive care for their patients."
Students accepted into the program will follow a full complement of didactic courses, laboratory experiences, and clinical care.