School of Dentistry has important presence at ADEA national conference

7

min read
Ann Arbor, Mich., April 5, 2022 – The recent 2022 Annual Session and Exhibition of the American Dental Education Association (ADEA) included the contributions of numerous faculty, alumni and students from the University of Michigan School of Dentistry.
Alumna Dr. Jessica Rickert was presented with one of the top honors bestowed by ADEA during the conference, held March 19-22 in Philadelphia, Pennsylvania. A 1975 graduate of the dental school, Rickert received the William J. Gies Award for Achievement for her tireless advocacy of diversity in dentistry and especially the need for more American Indian dentists. (See separate story here.)
Dr. Danielle Rulli, a Clinical Associate Professor in the Dental Hygiene program, chaired the Annual Session Program Committee that planned this year's conference. Under Rulli's leadership, the committee worked for more than a year to collaborate with ADEA's seven councils to finalize myriad details of the event, under the theme of "Lifting as We Rise." The committee's responsibilities included adjudicating proposals for presentations, research posters and corporate participation.
ADEA members include all 78 U.S. and Canadian dental schools, more than 800 allied and advanced dental education programs, more than 50 corporations and approximately 18,000 individuals.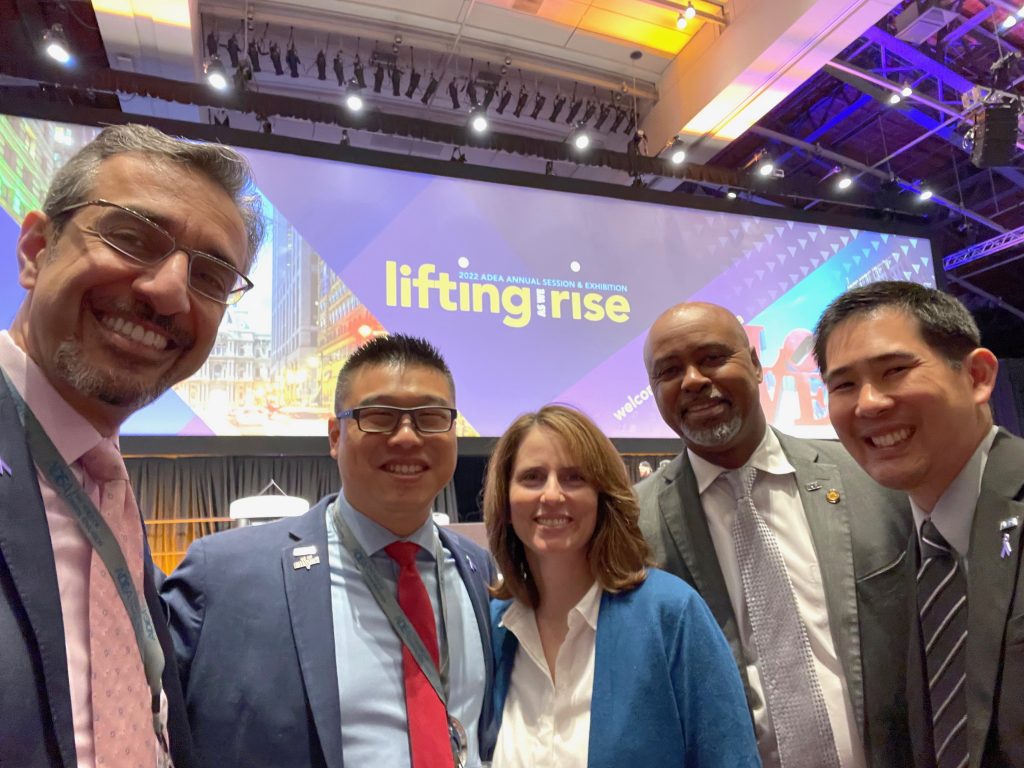 Rulli, who is director of the Graduate Dental Hygiene Program at the School of Dentistry, just completed a second role for ADEA, serving as the 2021-22 chair of the ADEA Council of Allied Dental Program Directors. It consists of the directors of dental hygiene, assisting and laboratory technology education programs conducted by ADEA member institutions. The council includes directors of special allied dental education programs at the post-entry level that lead to a baccalaureate or advanced degree.
Rulli is the first member of an Allied Program to chair the ADEA planning committee for the annual conference in the history of the organization, which was founded in 1923.
As planning chair, Rulli worked closely with a School of Dentistry alumnus, Dr. Keith Mays (DDS 1989), was who chair of the ADEA Board of Directors for 2021-22. Mays, who is Dean of the University of Minnesota School of Dentistry, presented Rulli with an award at the conference, citing her work in dental education and on the ADEA conference planning committee in recent years. "Without her steady guidance and tireless work, none of this would be happening today," Mays said in presenting one of the citations given annually by the Chair of the ADEA Board of Directors.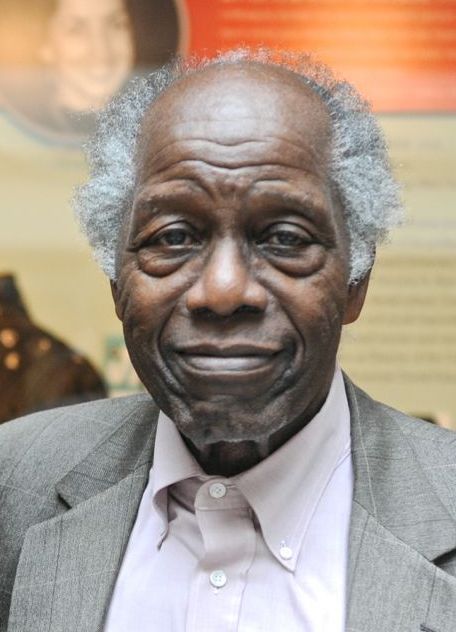 Mays also presented a posthumous citation from the Board of Directors to Dr. Lee Jones, an alumnus of the U-M dental school recognized for his longstanding commitment and contributions to diversity, equity and inclusion (DEI). Jones died in September 2021 at the age of 87. After graduating with his DDS from U-M in 1961, he practiced in Ann Arbor and was an instructor at the dental school. In 1973, the dental school established the Office of Minority Affairs with Jones as its director. Under his leadership, the school developed programs that increased minority enrollment and established the school as a leader in increasing diversity in dentistry. After Jones' retirement in 1997, the work he started evolved over the years and today the Office of Diversity and Inclusion is led by Dr. Todd Ester, the Assistant Dean for DEI. Ester accepted the ADEA award on behalf of Dr. Jones' family.
In his remarks during the ceremony, Mays shared a personal anecdote from when he was considering applying to dental school. In his role at the U-M dental school, Dr. Jones called Mays at 11 p.m. on a Sunday night to give him advice connected to his application to dental school. Jones recommended courses at a college in Mays' native Detroit that would help the aspiring student to prepare for the entrance test. That sort of caring, hands-on mentorship, Mays noted, meant that by the time Jones retired, "a profound number of dentists – including 250 Black dentists – credited him for their careers."
Also during the conference:
• Rulli and about 15 other U-M School of Dentistry faculty members were on the slate of events for a wide variety of presentations and panel discussions. Some of their presentation topics were "Shaping the Future of Patient Care," "Assessing the Inclusion of Social Determinants in the Curriculum," "What Drives Curricular Innovation and Implementation? A Facilitated Conversation With Several Dental School Deans," "Educating Dental Educators about Treating Pediatric Patients from LGBTQ+ Backgrounds," and "What's Best for Student Learning: 2D, 3D or Virtual Reality?"
• Abrielle Lamphere, a graduate student in Dental Hygiene at the U-M School of Dentistry, was a panelist for the ADEA Chair of the Board Symposium, "Lifting as We Rise: Shaping Future Educators." As someone on track to be in dental education, Lamphere was invited to be on the panel to discuss the unique needs of today's future educators, how they prefer to learn and what their journeys look like. She is registered dental hygienist who will receive her MSDH at the school this year.
• Cassandra Callaghan, Chief Information Officer of the dental school, finished her term as chair of the Dental Informatics Section of ADEA during the conference, but will continue as Secretary of the section for another year. The ADEA Section on Dental Informatics promotes the exchange of ideas and applications among computer, information technology and information science professionals connected to dental education.
• Iwonka Eagle, Clinical Assistant Professor of Dentistry in the Dental Hygiene Program, was elected secretary of the ADEA special interest group on Interprofessional Education and Collaborative Care. ADEA's nine special interest groups bring together members with similar professional specialties who exchange ideas and stay informed about developments in the field of dental education.
• Maimoonah Riaz, an Adjunct Clinical Lecturer in the Dental Hygiene Program, was elected as secretary for the ADEA Dental Hygiene Education Section. The Section offers programming that examines issues affecting dental hygiene education as a way to advance the art and science of dental hygiene education.
###
The University of Michigan School of Dentistry is one of the nation's leading dental schools engaged in oral health care education, research, patient care and community service. General dental care clinics and specialty clinics providing advanced treatment enable the school to offer dental services and programs to patients throughout Michigan. Classroom and clinic instruction prepare future dentists, dental specialists and dental hygienists for practice in private offices, hospitals, academia and public agencies. Research seeks to discover and apply new knowledge that can help patients worldwide. For more information about the School of Dentistry, visit us on the Web at: www.dent.umich.edu. Contact: Lynn Monson, associate director of communications, at dentistry.communications@umich.edu, or (734) 615-1971.