School of Dentistry to host free clinic for kids on April 9

3

min read
Ann Arbor, Mich., March 16, 2022 – Dental and dental hygiene students and faculty from the University of Michigan School of Dentistry will provide free oral health care services to children ages 4 to 14 on Saturday, April 9.
It's part of an annual clinic at the dental school called "Give Kids a Smile" and is available to children from throughout southeast Michigan. Dental exams, cleanings, x-rays, sealants, fillings and extractions are provided free on a first-come, first-served basis to the first 160 children who are registered.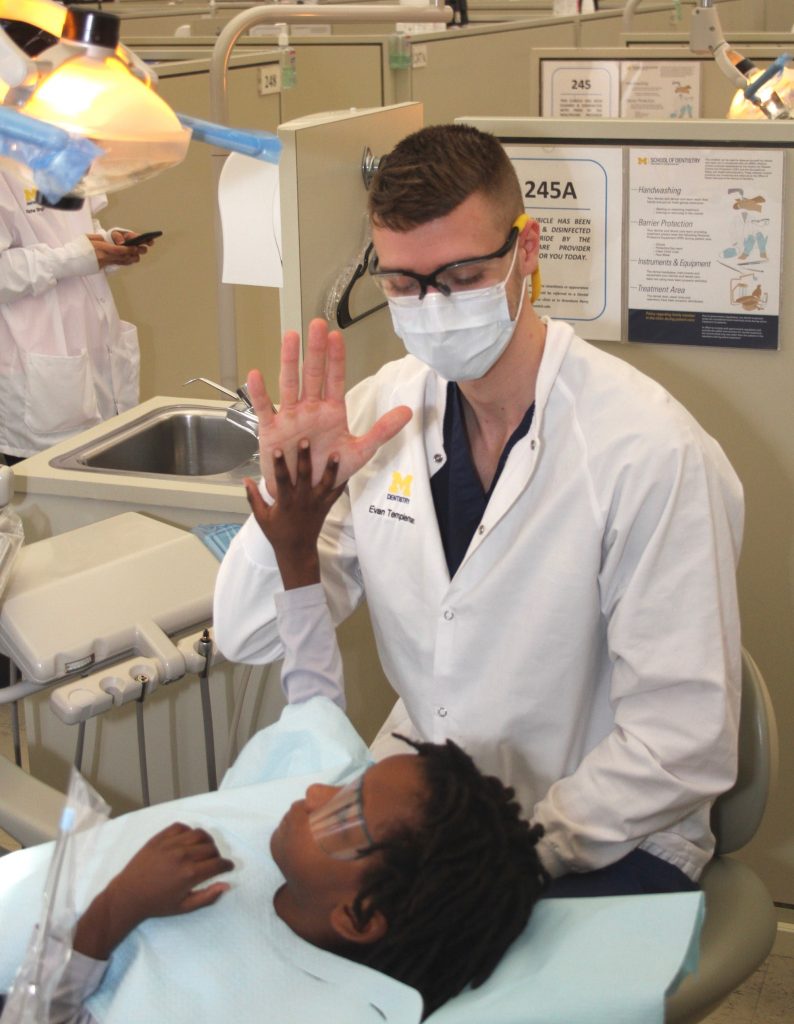 Parents or guardians can either pre-register their children in advance or register in-person on the morning of the clinic at the U-M School of Dentistry building in Ann Arbor. Pre-registration is available by emailing gkasumsod@gmail.com, or by calling 989-787-0712. In-person registration begins at 8 a.m. and the event usually ends by early afternoon. Children must be accompanied by a parent or guardian.
This community service event was started nationally by the American Dental Association in 2003 and is supported locally by the Michigan Dental Association and the Washtenaw District Dental Society. It was not held at the U-M School of Dentistry the last two years because of the COVID-19 pandemic.
Upper-level dental students, under the supervision of faculty, perform the basic dental care. If more serious problems are discovered, the patients are referred to their family dentist or other specialists.
"Our mission is to provide the underserved pediatric populations of the southeast Michigan community with much-needed oral health care," said Holly Rizzo, one of the dental students coordinating the clinic. "We also think it is important to provide some fun education for the kids and their parents about the importance of brushing and flossing their teeth to prevent disease and promote lifelong oral health."
It is also important to show children, who are sometimes afraid of dental appointments, that dentists are friendly, that dental tools do good things and that the appointments can be fun.
Parents and guardians should bring their children to the north entrance of the School of Dentistry on the top level of the Fletcher Street parking structure. The school is located at 1011 N. University Ave. on the U-M Central Campus. However, the main entrance is located on the north side of the school on the top level of the Fletcher Street structure, where parking will be free for this clinic. Doors open for registration at 8 a.m. The clinic is limited to the first 160 children who are registered. Typically, the clinic ends by early afternoon.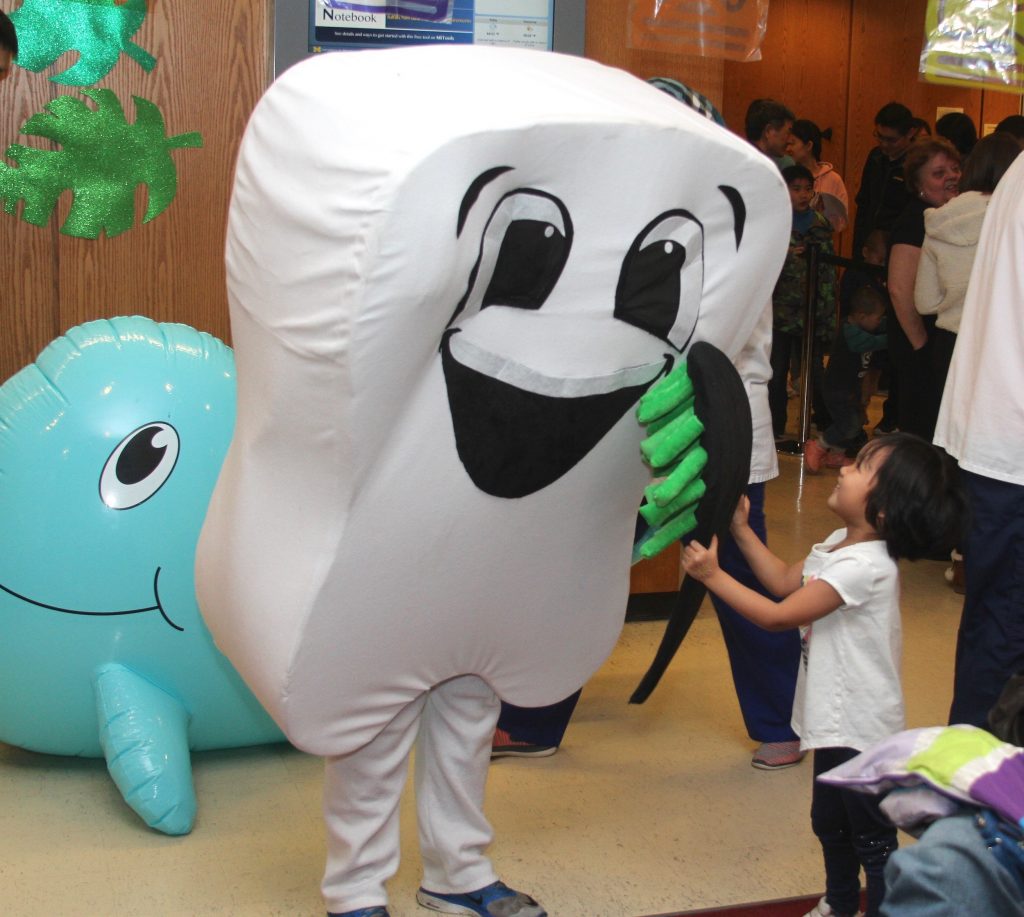 ###
The University of Michigan School of Dentistry is one of the nation's leading dental schools engaged in oral health care education, research, patient care and community service. General dental care clinics and specialty clinics providing advanced treatment enable the school to offer dental services and programs to patients throughout Michigan. Classroom and clinic instruction prepare future dentists, dental specialists and dental hygienists for practice in private offices, hospitals, academia and public agencies. Research seeks to discover and apply new knowledge that can help patients worldwide. For more information about the School of Dentistry, visit us on the Web at: www.dent.umich.edu. Contact: Lynn Monson, associate director of communications, at dentistry.communications@umich.edu, or (734) 615-1971.