Dean Laurie McCauley recommended as next Provost of the University of Michigan

4

min read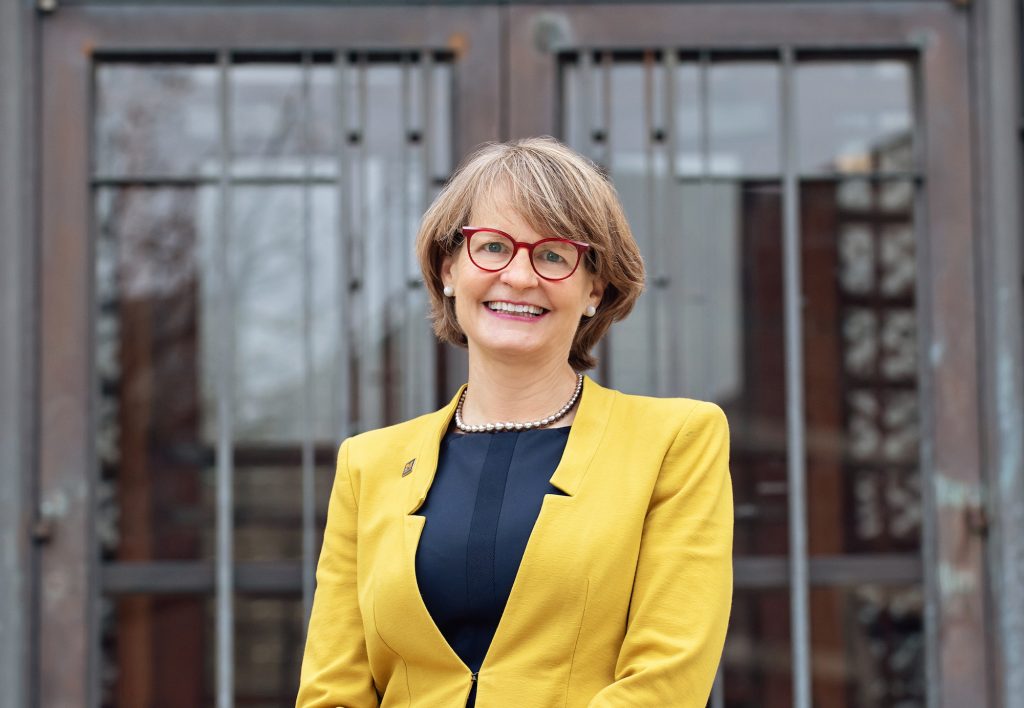 Ann Arbor, Mich., March 15, 2022 – Dr. Laurie McCauley, dean of the School of Dentistry, will be recommended as the next Provost and Executive Vice President for Academic Affairs at the University of Michigan.
U-M President Mary Sue Coleman announced today that she would recommend McCauley to the Board of Regents for its approval at its monthly meeting next week. The 13-month appointment is effective May 16.
McCauley will assume the duties of the current provost, Susan Collins, who is leaving the university to become president and CEO of the Federal Reserve Bank of Boston.
"Our university will greatly benefit from Dean McCauley's proven leadership skills, depth of experience, and demonstrated commitment to teaching, discovery and higher education," Coleman said in announcing the recommendation.
McCauley has been dean of the dental school since 2013, making her one of the longest-serving deans in U-M's current academic leadership group, Coleman noted. Her other campus leadership positions include chair of the health sciences deans council and academic co-lead on the planning efforts for the university's next major capital campaign.
As dean of the dental school, McCauley has led faculty, staff and students in five main domains – people, education, research and discovery, patient care, and responsible growth and sustainability. The school has been ranked first in the nation for seven consecutive years by QS World University Rankings and first in the world for five consecutive years by Shanghai Ranking Consultancy. McCauley oversaw the dental school's four-year, $142 million expansion and renovation of its clinical and educational facilities, scheduled for completion later this year.
McCauley is the William K. and Mary Anne Najjar professor of periodontics, with an additional appointment as a professor of pathology at U-M Medical School. She will retain her faculty appointment at the dental school. She joined the school as an assistant professor in 1992 and has led a research program for more than 25 years in hormonal controls of bone remodeling, parathyroid hormone anabolic actions in bone, and prostate cancer skeletal metastasis. She is a member of the National Academy of Medicine.
In a message to faculty, staff and students at the school of dentistry, McCauley said her nine years as dean have been some of the most rewarding and challenging of her academic career. "As those who came before me, my goal was to finish being dean with the school in an even better position than when it was passed to me," she said. "The pandemic slowed these aspirations a bit, but I am confident that the school is on the right track with beautiful new facilities, great collegiality, exciting research, high-caliber educational approaches, dedicated patient care, devoted regard for diversity and inclusion, and the extremely high regard of our peers. Most importantly, along this path, I have felt incredibly supported by all of you and buoyed by your engagement in our work together."
McCauley also noted that her term as dean was to expire in the summer of 2023, so plans were already underway to begin a search for a new dean. Provost Susan Collins will work with the school's executive committee and school leadership to identify and appoint an interim dean, and then the search for a new dean will begin.
McCauley started her first five-year term as 14th dean and first woman to lead the School of Dentistry on Sept. 1, 2013, and is currently serving a second five-year term. She holds five degrees from Ohio State University, including Doctor of Dental Surgery, Master of Science in dentistry and a PhD in veterinary pathobiology.
More information is available in the University Record here.
###
The University of Michigan School of Dentistry is one of the nation's leading dental schools engaged in oral health care education, research, patient care and community service. General dental care clinics and specialty clinics providing advanced treatment enable the school to offer dental services and programs to patients throughout Michigan. Classroom and clinic instruction prepare future dentists, dental specialists and dental hygienists for practice in private offices, hospitals, academia and public agencies. Research seeks to discover and apply new knowledge that can help patients worldwide. For more information about the School of Dentistry, visit us on the Web at: www.dent.umich.edu. Contact: Lynn Monson, associate director of communications, at dentistry.communications@umich.edu, or (734) 615-1971.