Annual DEI Day program, Ida Gray Awards emphasize the importance of 'a sense of belonging'

11

min read
Ann Arbor, Mich., Feb. 25, 2022 – The importance of a welcoming and inclusive environment for students, patients, faculty and staff – and those who help maintain it – were celebrated Wednesday at the School of Dentistry during its annual Diversity, Equity and Inclusion Day.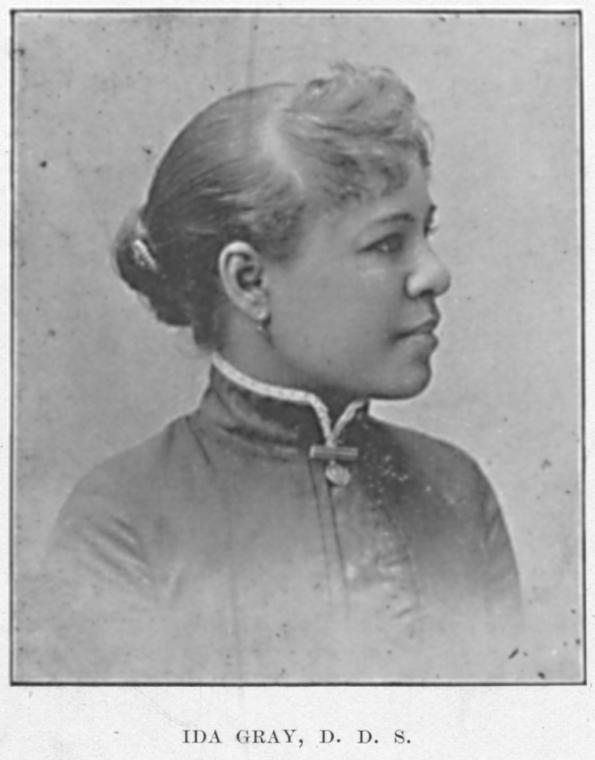 The centerpiece of the DEI Day program was a presentation of the Ida Gray Awards to call attention to the school's longstanding vision and values aimed at celebrating diversity. The award is named for Dr. Ida Gray, the first Black woman in the country to earn a DDS when she graduated from the School of Dentistry in 1890. She was also the first Black woman to practice dentistry in Chicago.
Students, faculty and staff nominate individuals who have contributed to the advancement of diversity and improvement in the climate for work, learning, research and patient care. Award recipients are selected by the school's Diversity, Equity and Inclusion Multicultural Affairs Committee (DEI-MAC).
In welcoming participants to the virtual program, Dean Laurie McCauley cited the school's historical commitment to diversity in dentistry. "We just can't have enough celebrations and this is one that is incredibly meaningful to our school because Ida Gray graduated more than 130 years ago," she said. "The legacy that she left in our school, to be able to say that we are still celebrating it now, is just phenomenal."
Mary Jo Gray, the school's Compliance Officer and co-chair of DEI-MAC, said that it is important for people in any enterprise to support each other by creating and maintaining a sense of belonging. Some advocates add "belonging" as a fourth element of DEI, she said, "because it is that belonging that makes the connectedness that people have with each other and with the place where they work. It's that connectedness and belonging that makes us want to be here. It is definitely something to celebrate and to aspire to."
The school's DEI co-leaders – Dr. Todd Ester, Assistant Dean for DEI, and Natalie Brown, Human Resources Director, led participants through an online poll during the program. It was designed to gather input on the 5-year DEI strategic plans by the university and its units that concluded last year. This is a year of evaluation before the dental school joins the university in creating another 5-year DEI plan to begin next year. Participants were asked to indicate which actions were the most successful and which they would like to see in the new plan being formulated for next year.
Dental school successes, according to those who participated in the dental school poll, included its unconscious bias training sessions and cultural competency series of programs; the wide variety of events sponsored by DEI-MAC each year; the schools Profile For Success summer program for pre-dental undergraduate students; and Safe Space dialogues held in 2020 during the national discussion on race, anti-racism and racial healing.
The 2020 Ida Gray Award winners introduced during the program are: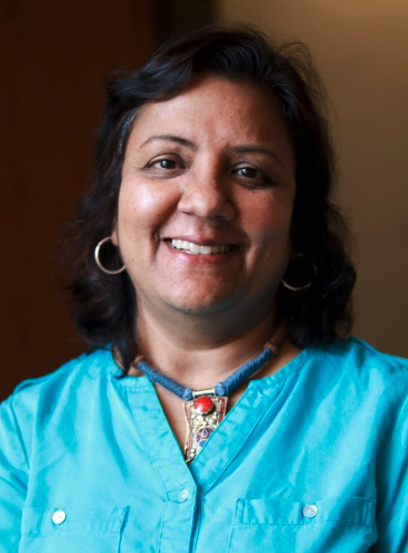 • Staff: Dr. Vidya Ramaswamy, Associate Director of Curriculum and Program Evaluation. A nominator noted the many ways that Ramaswamy's research, curriculum development and faculty consulting have impacted the school. "Anyone who has spent time with Vidya knows that diversity, equity, and inclusion are central to her passions in her personal life and her work at the School of Dentistry. During her nine-year tenure, Dr. Ramaswamy has helped to bring significant changes to the curriculum that have spoken directly to our core values of compassion and inclusion. Vidya was instrumental in researching and drafting a DEI statement that is now included in all course syllabi. The syllabus statement addresses teaching and learning in a humanistic, inclusive and equitable learning environment. Not only did she help write the statement, but she has spent time mentoring and engaging faculty on what it means to actually embody the syllabus statement in their classroom." She has served on numerous committees that have improved the school in many ways and has generously mentored faculty across the school on teaching practices, grants and other needs. Adds the nominator: "Vidya has been the gentlest and yet fiercest of guides to me and so many others in our diversity, equity and inclusion journeys. Her extensive wisdom of what it means to be an inclusive educator and a loving human is woven into almost every part of our curriculum, and positively impacts the profession of dentistry."
In accepting the award, Ramaswamy thanked her colleagues and leadership of the school for fostering an inclusive environment at the school. "As a first-generation immigrant, this honor holds a lot of significance for me. I realize that I am a member of a large, diverse community and that my story is connected to so many others. I realize that my own story is part of a bigger story in which all of our collective, diverse voices need to be heard, respected and cherished. To quote Mahatma Ghandi, our ability to reach unity in diversity will be the beauty and test of our civilization."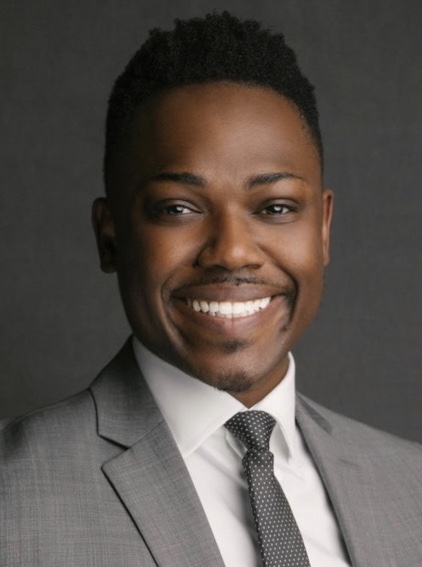 • Student: Robert Harvey III, DDS Class of 2022. A nominator cited Harvey's generous mentoring of other dental students from various backgrounds, his advocating for diversity in dentistry and his hands-on approach to increasing dental treatment for underserved populations. He has volunteered for numerous community dental care events and has been extensively involved in the school's chapter of the Student National Dental Association. He has been a panelist for several information sessions for pre-dental organizations at historic black colleges, universities and high schools. He was chosen to be a panelist and mentor for SMASH Academy in Michigan, which empowers dedicated students of color with an intensive science, technology, engineering and math education, culturally-relevant coursework and access to resources and social capital that allow them to be successful in college and in their careers. "It is evident that he has a clear passion for giving back and helping minority students succeed within the field of dentistry," a nominator said.
Harvey said he appreciates the support he has received from the school's Office of Diversity, Equity and Inclusion and its director, Dr. Todd Ester. Even before he became a dental student, he experienced the school's DEI efforts during the Profile For Success summer program for pre-dental undergraduate students in 2017. "There were multiple times throughout that program that summer that I had doubts of myself, if I could do this dentistry thing, if I could be successful," Harvey said. "And through the DEI office, it was definitely evident that they built confidence in me, they told me that they believed in me and that I could do it. And I'm here now. And that's what I wanted to do throughout dental school for others, people in the classes behind me. That love and support from the DEI office never stopped and it continues for all of our students. Sometimes people from diverse backgrounds just need people to tell you that you can do it, that there is someone who believes in you, who supports you. And that's what I try to be for other dental students here at the University of Michigan."
• Alumnus: Dr. Ryan Shinska (DDS 2010), International Program Director for Hope Smiles, an organization that makes quality, compassionate dental care available around the world and which develops leaders who transform lives through dentistry. Shinska directed the organization's dental program in Uganda, from 2013 through late last year when he returned to the U.S. The 28 team members there work at two full-time dental clinics and 26 mobile "dental homes" where they will treat an estimated 20,000 patients this year. A nominator said "a crucial component of Ryan's job is empowering the Ugandan team members to provide quality, sustainable dental care for communities who do not have it. Thus, it provides an established replicable dental clinical model with replicable systems that transform lives through quality, compassionate dental care to communities previously 'off the radar' around the world." The nominator noted Shinska's caring approach to dentistry for those in need was also reflected in his first job out of dental school when he worked for three years in a clinic in Baton Rouge, Louisiana, where his patients were age 21 and under in an underserved community. During dental school, Shinska first provided care in Africa when he coordinated the itinerary and other details of a two-week clinical outreach trip to Kenya. The nominator said Shinska's has a longstanding commitment to humanitarian issues, including work with the Big Brothers organization while in dental school.
Shinska said his time at U-M as an undergraduate and in dental school opened his eyes to the benefits of diversity. "It's at U-M where I really learned the beauty of diversity. I grew up in a small town where there was no diversity. I got to see it in action from 2001 to 2010. With the professional gifting I have with dentistry, I want to share that as a means to human flourishing through people all over the world." That dream and vision started with his first dentistry job in Baton Rouge, he said, then grew to Uganda; he recently returned to the U.S. and now will work on growing and replicating the Hope Smiles model even further around the world. Shinska said he believes students and faculty at the dental school share the same "burning desire" to transform lives through dentistry and access to dental care. "I want to encourage everyone to keep that fire and not let the world extinguish it because the impact we can make, the impact that our platform and our position gives us within our profession, truly does transform lives, truly does bring about human flourishing, both for the patient and the practitioner. It's a lifelong journey and it's one I hope I never end. I feel like I'm just getting started."
––––––––––––––––––––––––––
Previous Recipients of the Ida Gray Award Since Its Inception in 1997
2021 – Gail Oljace, Dr. Carlos Gonzalez-Cabezas, Randon Campbell, Dr. Jessica Rickert
2020 – Said Al-Jazaeri, Kim Huner, Dr. Larry Salzmann
2019 – Carl Buchanon II, Dinella Crosby, Dr. Kevin Sloan
2018 – Kelsie Pittel, Hussain Haider, Dr. Shahrzad (Sherry) Mirafzali, Dr. Elliott Hill
2017 – Dr. Kenneth B. May, Carlotta Fantin-Yusta, Teresa Patterson
2016 – Dr. Bonita Neighbors, Guneet Kohli, Dean Laurie McCauley
2015 – Dr. David White, My Yang, Dr. Margherita Fontana
2014 – Scott Ward, John Squires, Isabel C. Castillo
2013 – Jauana Gissendanner, Elizabeth Easter, Wolverine Patriot Project
2012 – Ricardo Lugo, Dr. Henry Temple, Dr. James Lee
2011 – Christinel Dima, Evelyn Lucas-Perry, Dr. Sharon Brooks
2010 – Synthinia Pryor, Javier Johnson, Dr. Preetha Kanjirath
2009 – Dr. Ali Nikoo, Nejay Ananaba, Dean Peter Polverini
2008 – Elizabeth Rodriguez, Joan Anderson, Dr. William Gregory
2007 – Patricia Anderson, Brent Frey, Dr. Marilyn Woolfolk
2006 – Tamanika Terry Stewart, Paul Lopez, Dr. George Taylor
2005 – Diane Nixon, Justin Smith, Dr. Todd Ester
2004 – Patricia Katcher, Erika J. Tyler, Dr. Graham R. Holland
2003 – Cara Voss, Paulta Lloyd, Dean William Kotowicz
2001 – Cheryl Quiney, Damon Watson
2000 – Dr. Emerson Robinson
1999 – Dr. Lisa Tedesco
1998 – Dr. Marita Inglehart
1997 – Dr. Lee Jones
###
The University of Michigan School of Dentistry is one of the nation's leading dental schools engaged in oral health care education, research, patient care and community service. General dental care clinics and specialty clinics providing advanced treatment enable the school to offer dental services and programs to patients throughout Michigan. Classroom and clinic instruction prepare future dentists, dental specialists and dental hygienists for practice in private offices, hospitals, academia and public agencies. Research seeks to discover and apply new knowledge that can help patients worldwide. For more information about the School of Dentistry, visit us on the Web at: www.dent.umich.edu. Contact: Lynn Monson, associate director of communications, at dentistry.communications@umich.edu, or (734) 615-1971.