King's Feast celebrates MLK, school's DEI history and the importance of diversity

10

min read
Ann Arbor, Mich., Feb. 4, 2022 – The unyielding legacy of the Rev. Dr. Martin Luther King, Jr., is a steadying force as the country faces uncertain times in dealing with the challenges of both the Covid-19 pandemic and the national discussion of racial equity.
That was one of the messages during the School of Dentistry's 41st annual King's Feast on Saturday evening. About 100 people from around the country participated in the event, which was held virtually for the second consecutive year because of the pandemic.
It is organized by the school's chapter of the Student National Dental Association (SNDA) for current and prospective dental students along with faculty, staff and alumni. The national organization and its university chapters promote and support the academic and social environment of minority students in dental schools while advocating for diversity in the dentistry profession. SNDA establishes opportunities for members to develop a sense of community, to explore leadership opportunities and to serve disadvantaged communities. The U-M chapter has about 75 members.
This year's King's Feast program expanded on the theme used last month during the university's campus-wide MLK Symposium – "This is America."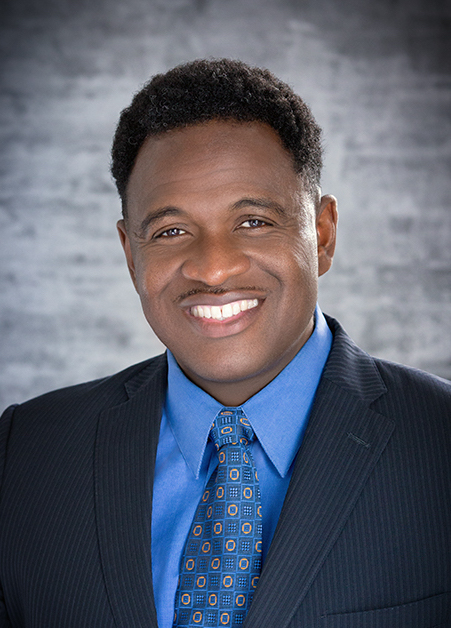 Dr. Todd V. Ester, the school's Assistant Dean for Diversity, Equity and Inclusion and faculty advisor for its SNDA chapter, said students are the foundation of the dental school's excellence. He said he is impressed with the dedication and resilience that students like those in the SNDA chapter have shown in the last two years as they've dealt with the pandemic as well as the national focus on structural inequality and racism that was sparked by the Black Lives Matter movement in 2020. They advance the spirit and importance of Dr. King's work as well as "his legacy that we all still live in and hope to carry forward," Ester said.
Ester noted that the dental school has had formalized diversity programs for 49 years, dating to 1973 when Dr. Lee Jones was named director of the Office of Minority Affairs. After Jones' pioneering work in the area until his retirement in 1997, the initiatives evolved over the years into the current Office of Diversity, Equity and Inclusion, led by Ester. The school started a Multicultural Affairs Committee 26 years ago that continues today, renamed the Diversity, Equity and Inclusion Multicultural Affairs Committee, or DEI-MAC. The school's students, staff, faculty and administrators have been leaders in emphasizing the benefits of diversity for decades, Ester said. New initiatives continue to evolve, including an Antiracism Pedagogy Task Force recently charged by Dean Laurie McCauley.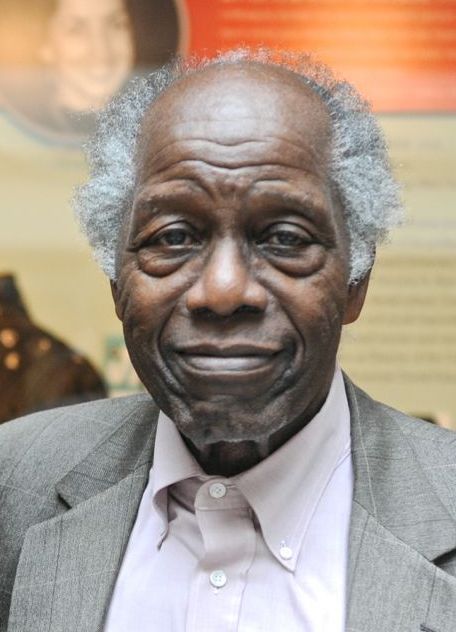 To honor Jones, who passed away last September, Ester led a moment of silence and read a summary of Jones' career, which began after he graduated with his DDS from U-M in 1961. Jones was the first Black dentist to practice in Ann Arbor and, after joining the dental school faculty, is credited with mentoring countless students, including about 250 Black students who went on to become dentists around the country. Two development funds were established in recent years related to Jones – the Lee Jones Endowment for Dentistry Diversity Programs and the Lee W. Jones Scholarship Fund that provides financial aid for students.
Keynote speaker Dr. Carl Buchanon emphasized the strength of diversity and people working together to solve problems in his remarks tied to "This is America." A 2019 DDS graduate of the school who is currently completing his pediatric residency at the University of California San Francisco, Buchanon noted that U-M's MLK celebration this year urged all academic disciplines to "examine their commitment to social justice through practices, delivery, access, public policy, culture, research and doctrines."
"When I think of this, I think those who are less fortunate than myself," Buchanon said. "Those who don't have access to care. The patients I see every day who may be struggling with food insecurity. I think about those who have migrated to this country for a better life and who have to fight every day to simply belong. I also ponder on the racial injustices that plague our society on a daily basis."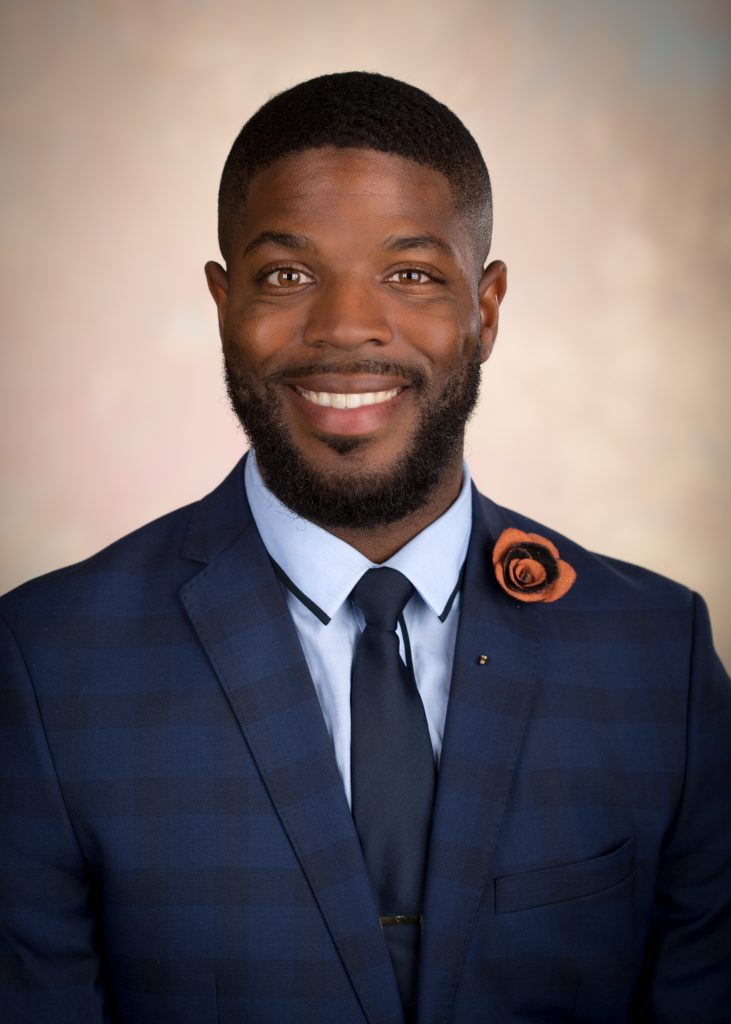 For many, Buchanon said, it's a scary and uncertain time. Dental students wading through pandemic precautions and restrictions for clinical patient care may worry if they will meet graduation requirements on time. Dental practitioners have to spend more time assuring patients about infection control and more time recruiting patients to replace those who have avoided dental care during the pandemic.
Times like these require a closeness between people, Buchanon said, both at the personal level with friends and family and at the professional level with interactions between dentist and patient. He said he has found himself checking in with family and friends more often. He is also concerned about providing extra support for his young pediatric patients affected by limited social interaction because of quarantines and school classes that have moved online. He said it is also important for everyone to take time for their own mental health. "Have you been checking in with yourself?" he asked the audience.
"As an alumnus, I am always very proud looking back at all of the work this university, this dental school and our SNDA students do to embrace and challenge diversity as well as the field of dentistry. Onward and upward," he said. "As we look to the future, it's important that we continue to embrace our views of what America means to us because I believe that's what makes America so unique – our diversity. And also coming together in the midst of our differences for the betterment of society. Being there for our fellow person, lending a hand, supporting one another through tough times – this is where we are."
"I hope that as we move forward through these twin pandemics that we stop to reflect on the works of Dr. King as well as the many advancements of this university, and what our SNDA and NDA are doing, to help create better spaces for social justice and racial equality in this field and in this country," Buchanon said.
History was also part of the program Saturday, featuring a dialogue with two dental school alumni who were key participants in a historic interaction between the American Dental Association and the National Dental Association. Dr. Raymond Gist (DDS 1966), was the first Black president of the ADA from 2010-11. In 2010, he worked with the rest of the ADA leadership to write a letter of apology to the NDA for past membership discrimination that had barred black dentists from the ADA for decades, ending in 1965 though it continued into the 1970s in some portions of the country. Dr. Sheila Brown (DDS 1985) was president of the NDA during the same time Gist was leading the ADA and she wrote a reply to Gist's letter of apology. SNDA students read both letters Saturday night.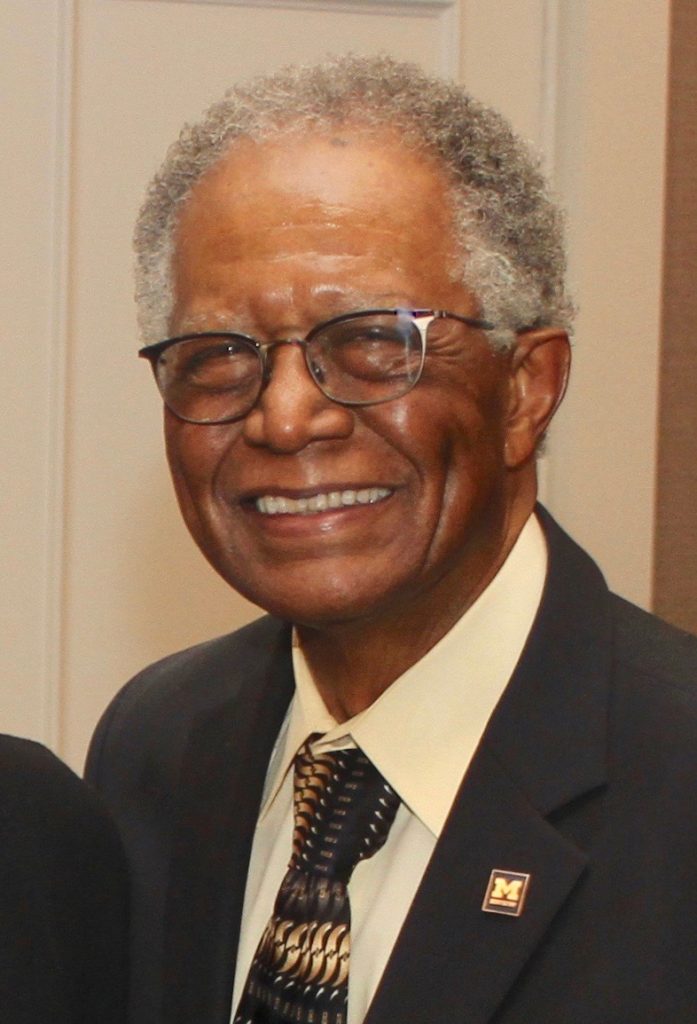 Gist's letter said in part: "The ADA recognizes that all African American dentists' lives have been affected by our nation's discrimination history. In order to build a stronger, collaborative platform for our future accomplishments, the American Dental Association acknowledges its past mistakes and apologizes to the members of the National Dental Association and to all African-American dentists. We cannot and must not forget the past, yet commit to move forward collaboratively to ensure the strength of our profession for those currently practicing and for those who will come after us."
Brown's reply addressed the need for the apology when some members of the NDA felt an apology was unnecessary. "I honor the dentists who paved the way for us all and stood up to speak for our community and for the rights of all," Brown wrote. "Some ask why did the National Dental Association need an apology? And there are two possible answers. (First:) In order to have an effective collaboration between the NDA and the ADA for the future growth of the profession of dentistry, trust is needed. An apology is the first step in the development of that trust. Or (secondly), it is the right thing to do. You make the choice."
Gist said the impetus for the letter came from a diversity summit by the ADA two years after the American Medical Association created a similar apology for physicians across the country. He remembers discussions at the time with the ADA board of directors as well as with Brown. Everyone agreed it was the right time and place for the ADA to follow the AMA lead. "I think it has paid off well from what I'm seeing right now," he said. "As far as unity and the number of (Black) students now who are enrolled here and across the country at dental schools, I'm just amazed at what progress has been made. I was the only Black graduate in my class in 1966. So it is quite a large difference between what was going on then and what is going on now."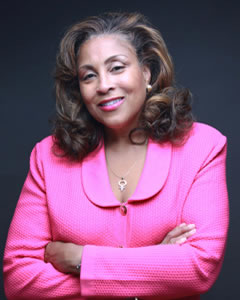 Brown said her involvement with the ADA letter followed work by previous leaders of NDA, but much of the credit must go to Gist. "When I became president of NDA, because of the relationships and the vision of Dr. Gist and the board at that time, we were able to push the envelope and say: This is it. You have got to do something different. We can't move forward if we have to keep looking back. As a result, we were able to get this letter out. … Anytime you separate anyone because of their differences, you can't heal. I thank Ray to this day because without him, I guarantee you it would not have happened."
SNDA students Raurie Petrich and Matthew Woods served as emcees for the program, with additional remarks by SNDA president Ezinne Nwadinobi and vice president Tyler Duford. The program also included welcoming remarks by Dean Laurie McCauley; a piano performance of "Lift Every Voice and Sing" by first-year student Joi McClellan; recitation of "Inaugural," a poem by Jericho Brown, spoken by student RayJ Jackson; and a video by student Brea Fleming that featured SNDA students discussing the benefits of membership in the organization.
Ester noted that four of the students in the U-M chapter of SNDA are officers in the national organization this year – Jaerae Dell, vice-president; Clarence Cochran, treasurer-elect; Ezinne Nwadinobi, representative to the NDA House of Delegates; and Raurie Petrich, Corporate Roundtable, an advisory committee that works to strengthen the organization's growth and development.
###
The University of Michigan School of Dentistry is one of the nation's leading dental schools engaged in oral health care education, research, patient care and community service. General dental care clinics and specialty clinics providing advanced treatment enable the school to offer dental services and programs to patients throughout Michigan. Classroom and clinic instruction prepare future dentists, dental specialists and dental hygienists for practice in private offices, hospitals, academia and public agencies. Research seeks to discover and apply new knowledge that can help patients worldwide. For more information about the School of Dentistry, visit us on the Web at: www.dent.umich.edu. Contact: Lynn Monson, associate director of communications, at dentistry.communications@umich.edu, or (734) 615-1971.