School's annual Research Day goes virtual to showcase wide variety of scientific studies

14

min read
Ann Arbor, Mich., Friday, Feb. 19, 2021 – Although the annual Research Day at the School of Dentistry was presented virtually Thursday for the first-time in its history, the emphasis remained on cutting-edge science related to oral health.
Dental and dental hygiene students, graduate students in various specialties, PhD students and postdoctoral trainees presented 88 research posters on a wide range of topics tied to the school's four research domains: Cancer Biology and Therapeutics; Clinical, Population and Educational Research; Craniofacial, Skeletal Biology and Disease; and Tissue Engineering and Regenerative Medicine.
In their welcoming remarks, Dean Laurie McCauley and Dr. Vesa Kaartinen, Associate Dean for Research, addressed the importance of scientific inquiry to the school's mission and society in general. Despite the constraints of presenting the event virtually, they noted that the variety and depth of scientific inquiry presented Thursday was as impressive as ever. "We applaud all who have contributed to sharing their research today and showcasing this critical activity to move science forward," McCauley said. "It's both a privilege and a responsibility to our profession."
Keynote speaker Dr. Arlyne Simon, a platform architect at Intel Corporation's Health and Life Science Business Unit, used her own academic and professional journey to encourage others as she spoke about "Powering Through Uncertainty." A native of the Commonwealth of Dominica in the Caribbean, Simon was encouraged at a young age by her parents to value education and follow her curiosity. Her father, an engineer, and her mother, a teacher, moved the family to the United States so that Simon and her brother could pursue advanced education. She holds a bachelor's degree in Chemical and Biomolecular Engineering from Georgia Tech and a doctoral degree in Macromolecular Science and Engineering from the University of Michigan. During her time at U-M, she was a trainee in the School of Dentistry's T32-TEAM Training Grant, a research training program funded by the National Institute of Dental and Craniofacial Research to prepare students and post-docs for research-intensive careers.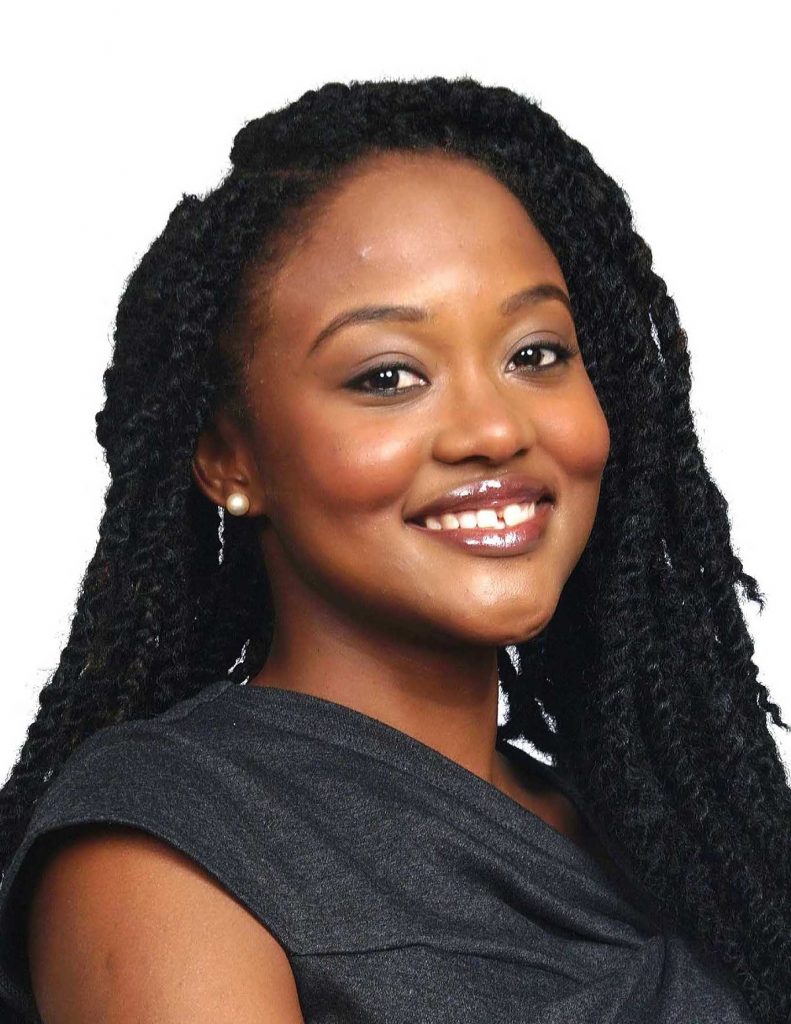 Today Simon is a nationally recognized biomedical engineer, author and entrepreneur who has had what appears to be considerable success. She works on a cross-disciplinary team of mechanical, electrical and chemical engineers helping to design the next-generation supercomputer. She previously held engineering roles at her diagnostic startup, PHASIQ, and at Becton Dickinson, a medical device company. She invented a blood test in 2012 that detects when cancer patients reject a bone marrow transplant; she is an advocate for STEM education (science, technology, engineering and math) for girls and young women; and she founded Timouns, a multicultural children's products company that seeks to inspire future inventors with, among other methods, an "Abby Invents" picture book series she writes.
Despite those successes, she recalled many setbacks during her undergraduate and graduate days, when she didn't receive fellowships, grants and positions she sought. She said it taught her how to deal with "being told no" and "moments of darkness." Graduate school, post-doctoral positions and research in general can be an uncertain and challenging time for many researchers, particularly those early in their careers, she said, speaking directly to many of those participating in Research Day.
Long periods between breakthroughs and seeming slow career advancement can be frustrating, she said, but there are ways to stay focused and positive. Simon particularly advocated the use of collaboration, mentors and developing a support network, which she called "Finding Your Village." Approach another person whom you admire for their skills that may fit with your goals, she advised, and use ongoing discussions to develop a relationship. "(It requires) having the courage to have that first meeting with them and say, 'I want to learn from you.' Most times, you will find that people are willing to share knowledge with you. First, just be brave enough to ask for help. That's how you start building your village." Other support can come from graduate advisors, labmates, classmates, friends and family – support away from research is just as important as support for your research specialty.
Persistence and patience are key. She recalled once talking to a coconut farmer in Dominica after his crop was destroyed by a storm. When she asked what he would do next, he replied that he would replant the crop, water it, fertilize it and care for it during the five or six years before another crop was ready. "When you feel like giving up, remember the story of the coconut farmer and keep watering your dream," Simon said. "When you have a dream that is planted so deep in your heart, you owe it to yourself and the universe to make it come true."
A video of Simon's keynote can be viewed here.
More information on Simon is available on her website.
---
Research Day Awards
Beginning after the Research Day keynote, all of the posters submitted by Research Day participants were accessible online only by students, faculty and staff at the School of Dentistry through the end of the day, Friday, Feb. 19. Judges selected finalists in advance of Research Day. Finalists then presented their work to judges in a closed online presentation after the publicly accessible keynote address. The finalists' online presentations to the judges were a "411 Short Talk Model" – 4 minutes to present their research using 1 presentation (up to 4 slides) and responding to 1 question.
Following are the awards for the top research projects as well as several other annual awards for support staff and others.
2021 Research Day Presentation Awards
Category 1: Clinical, Public Health, Behavioral and Education Research
• 1st Place DDS, Hygiene, Masters and Undergrad students – Matthew Galli, "Maintenance regularity differentially impacts periodontitis-related tooth loss according to staging and grading." Mentor: Hom-Lay Wang.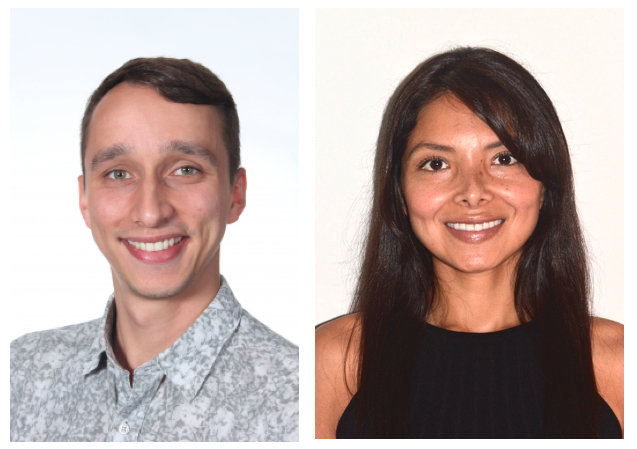 • 1st Place PhD Students (DDS/PhD) and Postdoctoral Trainees – Cindy Pérez-Pacheco, "Nerve Parameters Associated with Clinical Outcome in Oral Cancer." Mentor: Nisha D'Silva.
Category 2: Basic Science Research and Translational Science
• 1st Place DDS, Hygiene, Masters and Undergrad students – Afriti Chinoy, "Evc2 Function In Mesenchymal (Neural Crest Cells Derived) Tissue Is Critical For Molar Morphology." Mentor: Yuji Mishina.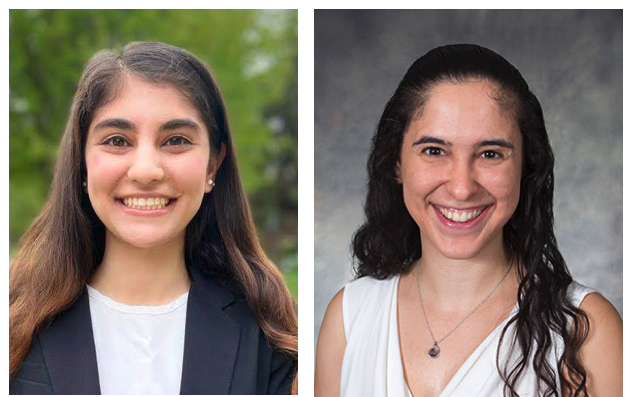 • 1st Place PhD Students (DDS/PhD) and Postdoctoral Trainees – Noam Gannot: "A Neural Control Circuit for Coughing." Mentor: Peng Li.
SCADA Winner – Student Competition for Advancing Dental Research and its Application
• Shawn Hallett, "Contribution of PTHrP-expressing chondrocytes in the cranial base synchondrosis." Mentor: Noriaki Ono.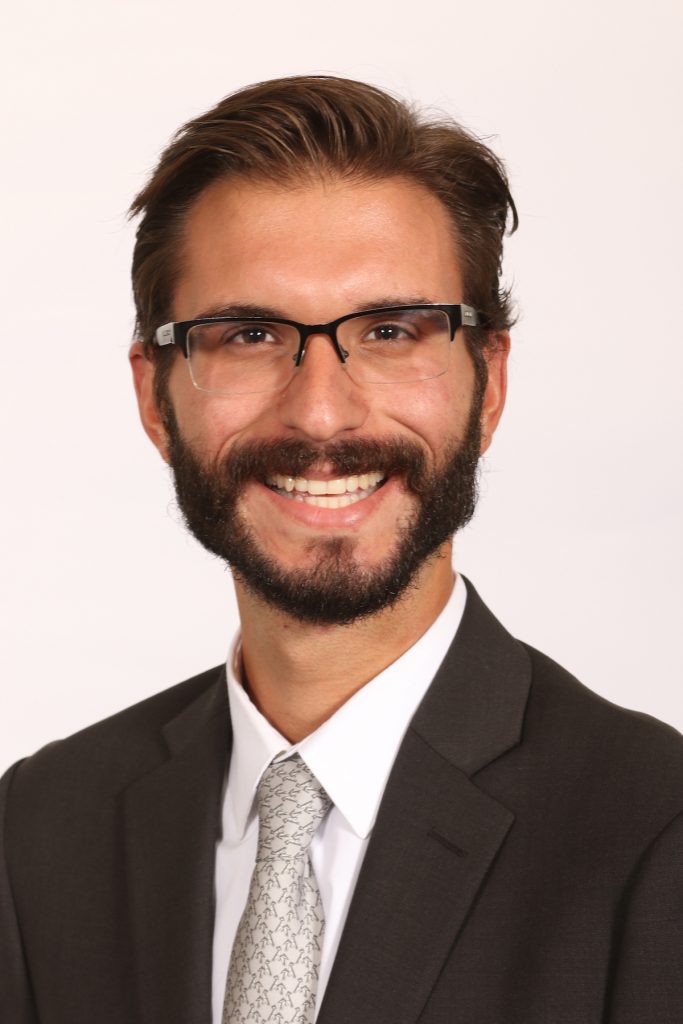 The SCADA award is sponsored by American Association of Dental Research (AADR) and Dentsply Sirona, a dental supply company. Shawn Hallett, a joint DDS-PhD student, will represent the school and present his research at the annual session of the AADR in Atlanta, Ga., in March 2022. The Dentsply Sirona Student Research Program was launched in 1959 as a joint venture between Dentsply International and the American Dental Association. The program has grown and evolved into a global research program, including 10 national programs worldwide across 21 countries. Each dental school in the United States and Puerto Rico is invited to select one student to compete in this research program. "With the merger of Dentsply International with Sirona Dental Systems in 2016 to become Dentsply Sirona, we continue our firm commitment to advancing science, dental education, and student research," the company said in a statement supporting U-M Research Day 2021.
Dental Hygiene Awards
DH4A students
• 1st Place Original Research Award – Jamie Britton, Christine Clark, Alexis Lubin: "Confidence in Current and Future Dental Providers Treating Special Needs Patients." Advisor: Darlene Jones.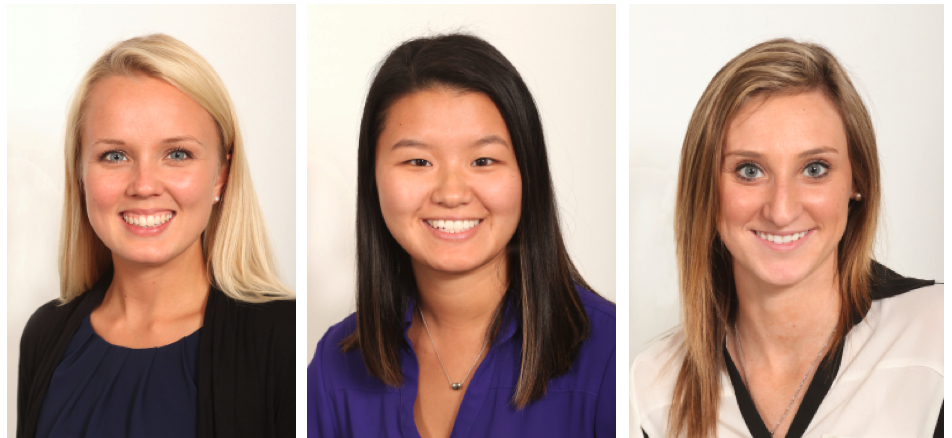 • Second Place Original Research Award – Jordyn Chouinard, Erika Elliott, Meggie Kluck: "Effects of Coconut Oil, Sesame Oil, and CPP-ACP Chewing Gum on the pH Levels of Saliva: A Pilot Study." Advisors: Valerie Nieto and Stefanie VanDuine.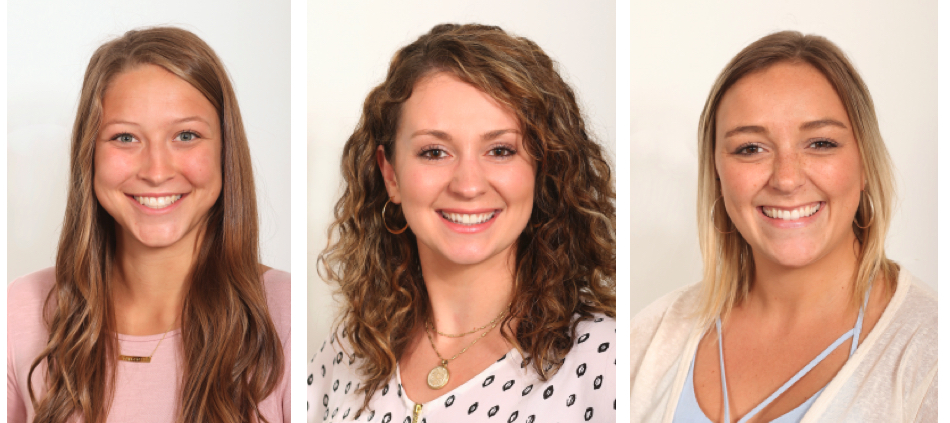 • Table Clinic Award – Aihab Agour, Marla Govan: "The Science and Toxicity of Mercury in Dental Amalgam Restorations." Advisor: Kenichi Kuroda.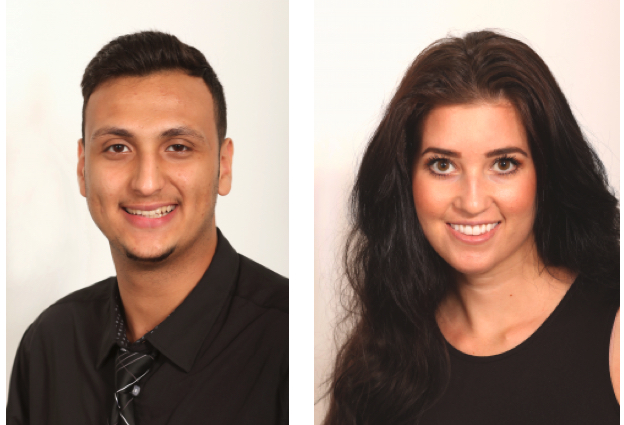 DH4B students
• First Place Original Research Award – Ana Maldonado: "Inter-examiner Ultrasound Calibration of Periodontal Phenotype Parameters: A Retrospective Study." Advisors: Albert Chan and Oliver Kripfgans.
• Second Place Original Research Award – Taylor Hamilton, Maddison Phelps, Chelsea Spangler: "The Athlete's Oral Health and Contributing Factors: A Closer Look." Advisor: Stefanie VanDuine.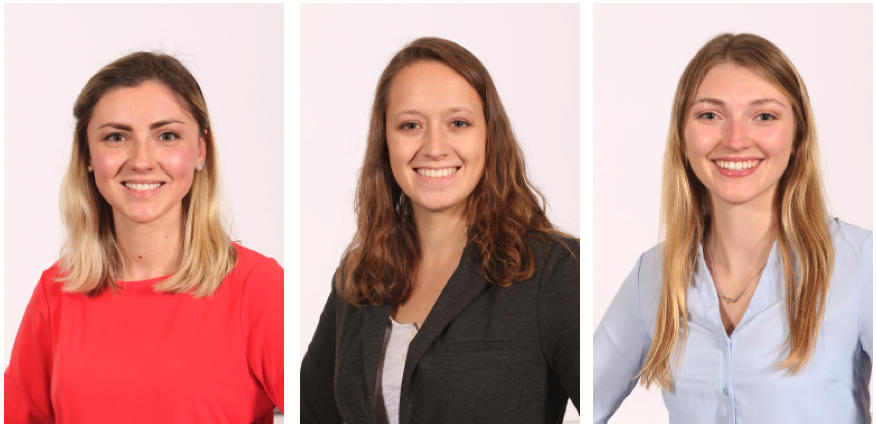 • Table Clinic Award – Angelica Chapa, Allyson Erickson: "Hormonal Changes During Puberty and Effect on the Oral Health of Young Females." Advisors: Iwonka Eagle and Stefanie VanDuine.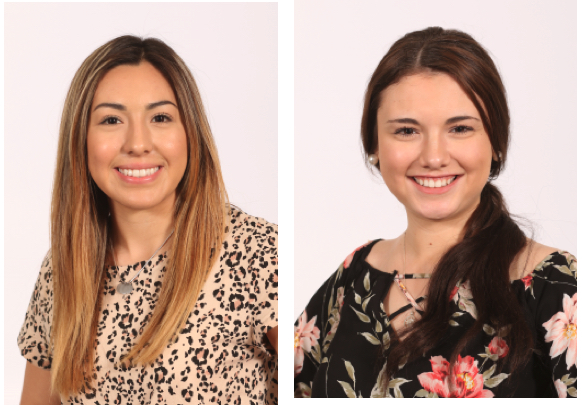 Other Awards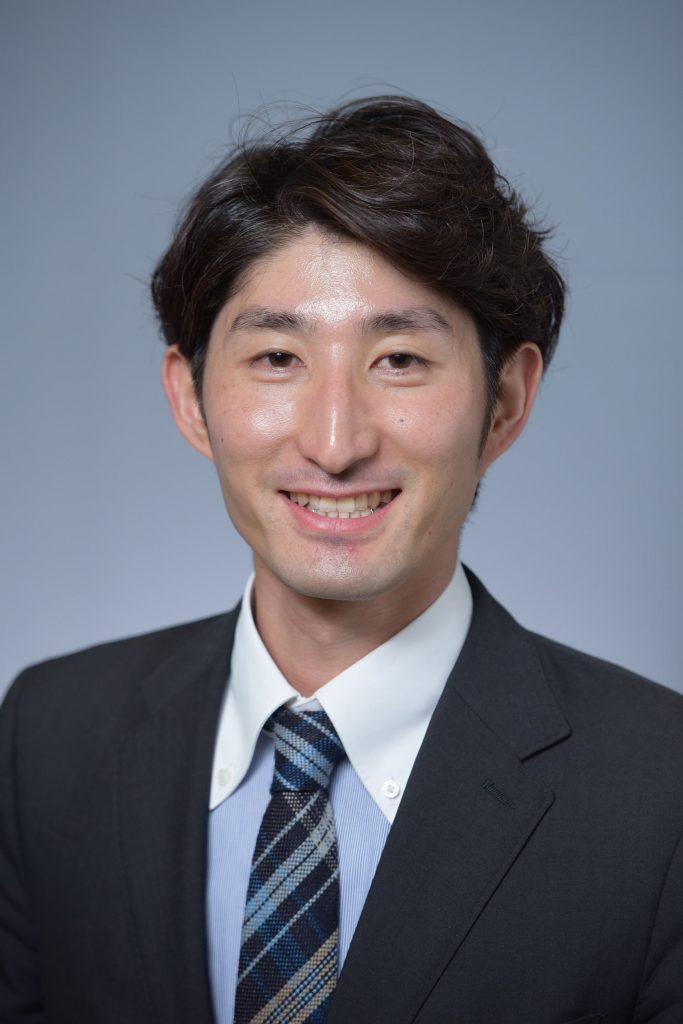 • Janice E. Berry Prize for Excellence in Research: Mizuki Nagata, Research Fellow in the Wanida Ono Lab. The family of Berry, a longtime U-M and dental school staff member who died in 2016, created the $1,000 award, also known as Jan's Prize, to recognize a full-time researcher who may be currently experiencing a financial hardship. The applicant must have demonstrated excellence in research, teaching, mentoring, service and leadership. A nominator for Mizuki Nagata said, in part, "During his time in our lab, he has excelled as you can see in his attached CV. He has won the 2nd place AADR and IADR Hatton awards in 2019, and published several publications, as the first author in the Journal of Dental Research and as co-author in other strong journals. More recently, he has been awarded a postdoc fellowship from Japan that is an extremely prestigious and competitive award. More importantly, he is an extremely hard-working person and has a very nice personality as he works well with everyone. He has helped mentor several students and graduate students from the orthodontic/pediatric program and other research fellows."

• Research Staff Recognition Award: Deb Keedy, Administrative Specialist, Biologic and Materials Sciences & Prosthodontics; and Tao Jin, Research Area Specialist, Office of Research. Part of Deb Keedy's nomination read, "For decades Deb has been a critical member of our school's administrative personnel. Her vast knowledge, friendly demeanor and helpful attitude have made the life of the faculty, staff and trainees, both at the BMSP department and the entire School of Dentistry, so much easier and more enjoyable. We owe a significant portion of our success to her. Without her dedication, it would not have been possible for us to sustain our continuous productivity." Nominators for Tao Jin said, in part, "Tao has been a co-worker that all co-workers can appreciate. He is kind and considerate of all the people he works with including his lab hours. Tao will come in early or stay late to help researchers access the Molecular Biology Core. I've witnessed Tao staying late the evening before his own holidays to help researchers finish their research. … He is familiar with all PI's, their lab managers, their postdocs and students and works hard to make all research compliant and accessible. … Tao is irreplaceable because he is so well-liked, dedicated and resourceful."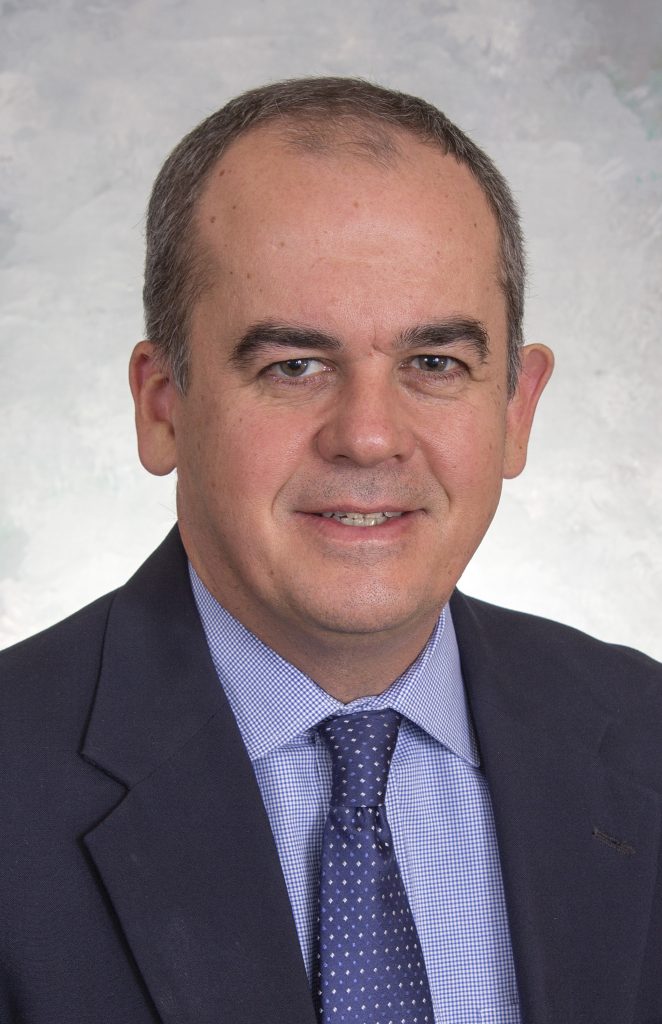 • Distinguished Faculty Research Mentoring Award: Jacques Nör, the Donald A. Kerr Collegiate Professor of Dentistry and Chair of the Department of Cariology, Restorative Science and Endodontics. Nominated by students and colleagues, this annual award recognizes faculty who impart their research knowledge and experience with students and scholars in areas of clinical, basic science and-or translational research. Said one nominator of Nör: " 'Follow the light' is a super metaphor for what it is like to be a part of Dr. Nör's research team. He is a motivator, and leads by example through his words and his actions. He handles so many responsibilities and deadlines as the CRSE Department chair and as our Principle Investigator. I rarely see him flustered, stressed or overwhelmed. He has a tremendous gift for communicating with a very diverse group of people – students, staff, patients, physicians, clinicians and scientists from here and other countries. While directing us in the lab he has a knack for knowing when to stand firm or ease up with us to ensure we continue to be productive, positive and move forward."
---
More information about Research Day is available on the Office of Research website here.
###
The University of Michigan School of Dentistry is one of the nation's leading dental schools engaged in oral health care education, research, patient care and community service. General dental care clinics and specialty clinics providing advanced treatment enable the school to offer dental services and programs to patients throughout Michigan. Classroom and clinic instruction prepare future dentists, dental specialists and dental hygienists for practice in private offices, hospitals, academia and public agencies. Research seeks to discover and apply new knowledge that can help patients worldwide. For more information about the School of Dentistry, visit us on the Web at: www.dent.umich.edu. Contact: Lynn Monson, associate director of communications, at dentistry.communications@umich.edu, or (734) 615-1971.