School partners with Medical School for seminar on Learning Health Systems and healthcare transformation on Feb. 23

3

min read
Ann Arbor, Mich., Feb. 8, 2021 – The School of Dentistry is partnering with the University of Michigan Medical School for a virtual presentation examining how new technology and digital approaches are transforming healthcare.
The med school's Department of Learning Health Sciences and the dental school will host "Digital Transformation in Healthcare for a Diverse World" on Tuesday, Feb. 23, from noon to 2:15 p.m. The keynote address by the chief information officer from the World Health Organization (WHO) will be followed by breakout sessions with faculty who will lead discussions on the impact of Learning Health Systems (LHS) across different healthcare areas, including oral health.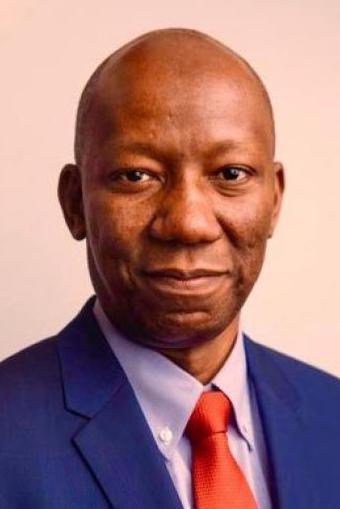 In his presentation opening the session at noon, Bernardo Mariano, Jr., Director of Digital Health & Innovation and Chief Information Officer for the WHO, will focus on the organization's global strategy on digital health as it relates to achieving sustainable development goals. The keynote will include remarks by School of Dentistry Dean Laurie McCauley and will be followed by three, concurrent breakout sessions.
The three breakout sessions combine faculty from the dental school, medical school and other institutions to explore LHS research and emerging best practices around pain management, caries prediction models, and opioid dental prescribing practices. Participating faculty for the three breakout sessions are, respectively:
• Dr. Alex DaSilva, the LHS Director at the School of Dentistry and Associate Professor in the Department of Biologic and Materials Sciences & Prosthodontics, and Dr. Ivo Dinov, U-M Michigan Institute for Data Science (MIDAS).
• Dr. Margherita Fontana, the Clifford Nelson Endowed Professor in the Department of Cariology, Restorative Sciences and Endodontics, and Dr. Alonso Carrasco-Labra, American Dental Association.
• Dr. Romesh Nalliah, Associate Dean for Patient Services and Clinical Professor in the Department of Cariology, Restorative Sciences & Endodontics and Dr. Chad Brummett, U-M Department of Anesthesiology.
More information on this free and open event can be found on the LHS Collaboratory website.
The School of Medicine's LHS Collaboratory is a hub for advancing interdisciplinary research and development of learning health systems at the U-M in partnership with the Office of Research, the Institute for Healthcare Policy and Innovation, and the Michigan Institute for Clinical and Health Research to improve individual and population health.
The Department of Learning Health Sciences is focused on the sciences related to learning across multiple levels of scale (i.e. individual, group, organization, region, nation) and works to improve health in systemic ways by advancing the sciences that make learning effective, routine, and efficient.
# # #
The University of Michigan School of Dentistry is one of the nation's leading dental schools engaged in oral health care education, research, patient care and community service. General dental care clinics and specialty clinics providing advanced treatment enable the school to offer dental services and programs to patients throughout Michigan. Classroom and clinic instruction prepare future dentists, dental specialists and dental hygienists for practice in private offices, hospitals, academia and public agencies. Research seeks to discover and apply new knowledge that can help patients worldwide. For more information about the School of Dentistry, visit us on the Web at: www.dent.umich.edu. Contact: Lynn Monson, associate director of communications, at dentistry.communications@umich.edu, or (734) 615-1971.