Dentistry Resident speaks at university's Winter Commencement

3

min read
Dr. Heather Camhi is not just a Wolverine – she's a Wolverine times three.

As she prepared to speak at yesterday's University of Michigan Winter Commencement as one of two student speakers, she reflected on her degrees from Michigan – a bachelor's in Sociology, a master's of Public Health in Epidemiology and, now, her master's in Pediatric Dentistry.

A native of Long Island, N.Y., how did she end up spending so much time in Michigan that she was chosen for the honor of speaking to the graduating class? "The University of Michigan has been my home away from home for the past 13 years," she said. "I wanted to share what makes Michigan so special to me."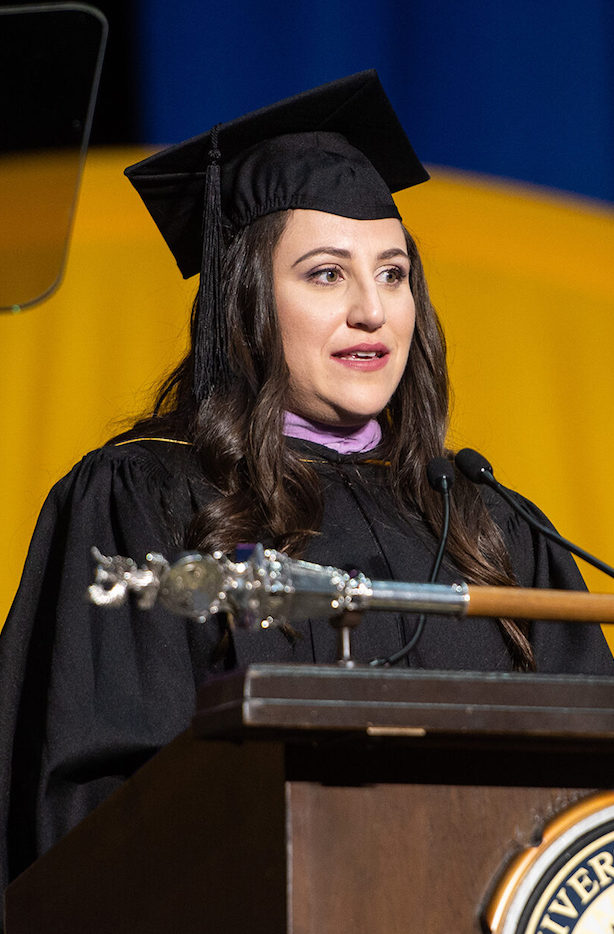 In her remarks during the ceremony, Camhi focused on simple ways to make an impact every day. "You don't have to be a dentist to give people smiles. Share a smile with a barista, or strangers who look like they are having a bad day. Use your smile to make others smile and leave the world a better place," she said.

Camhi is passionate about working with underserved and vulnerable communities to improve health outcomes, especially with kids. In her work in public health she focused on dental public health issues. When it came time to find a post-doctoral pediatric dentistry program she chose the opportunities offered by the medically and socially diverse population at the U-M School of Dentistry.

"Dr. Camhi is an ideal representative of University of Michigan Pediatric Dentistry – gentle and skilled with her child patients, curious and clever with scholarship," said Pediatric Dentistry Director Dr. James Boynton. "Most importantly, she lives the values of our division – compassionate, equitable care of vulnerable children and advocacy for those most at-risk. She's going to help a lot of children in her career and make her program very proud."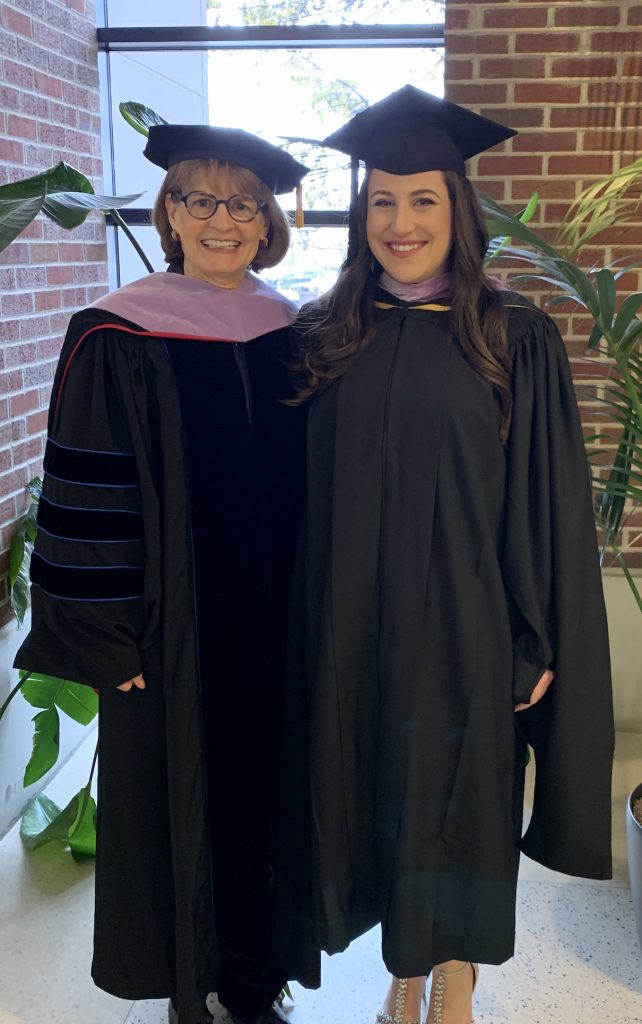 In discussing why she came back to Michigan after she received her DDS New York University, Camhi explains that the U-M Pediatric residency is a "match" program that pairs students and programs with mutual interest. "So basically we chose each other," she said. "When interviewing for a spot in the pediatric dentistry program, it was clear to me that resident development was a high priority at U-M and that kind of commitment was exactly what I was seeking in a pediatric residency program. I was impressed by the curriculum, teaching opportunities, and rotation schedule, as well as the emphasis on evidence-based dentistry."

After the commencement ceremony, Camhi is returning to New York to spend the holidays with her family, then will consider options on where to practice and Michigan is on her list.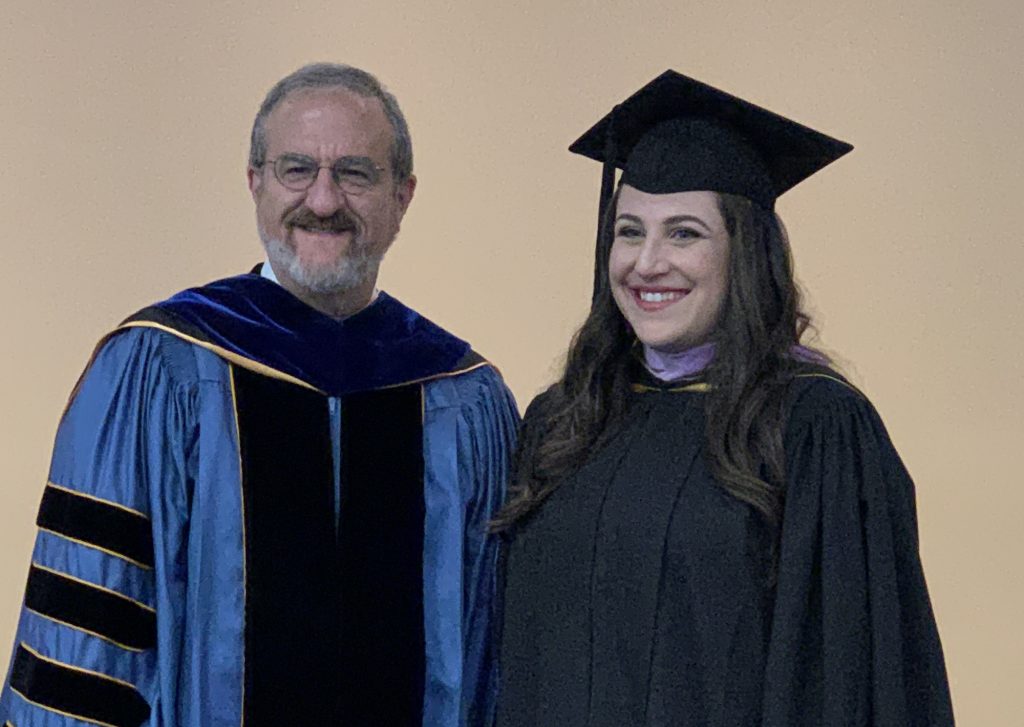 Camhi finished her speech with a short list of advice for her fellow graduates. "As a Michigan trained pediatric dentist, I have to leave you with this simple message: Always remember to brush twice a day, floss, and forever, 'Go Blue!'"

For more on winter commencement, see the University Record story.