Dean Laurie McCauley receives national award for research

3

min read
Ann Arbor, Mich., Sept. 16, 2019 – The American Society for Bone and Mineral Research has announced that School of Dentistry Dean Laurie McCauley will receive one of the society's top awards at its annual meeting later this week.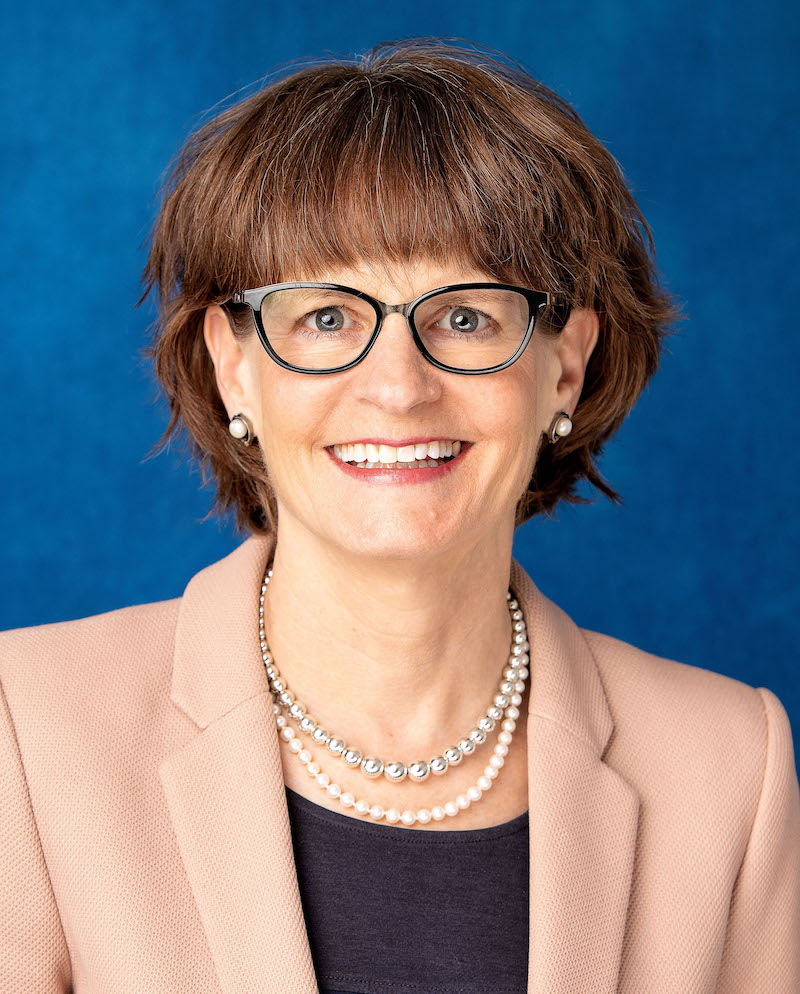 ASBMR will present the 2019 Stephen M. Krane Award to McCauley to recognize her outstanding research program in bone metabolism over the last 25 years. Her lab investigates hormonal control of bone remodeling, the anabolic actions of parathyroid hormone on bone, and mechanistic studies exploring the association of prostate cancer and bone metastases. The Krane Award recognizes outstanding achievements in basic, translational or clinical research in inflammation and-or skeletal matrix biology.
The award will be presented at the ASBMR annual meeting in Orlando, Fla., on Sept. 20. The award is named for Dr. Stephen Krane, a preeminent leader, investigator, mentor, teacher and clinician in the field of rheumatology, matrix biology and bone and mineral metabolism for nearly 50 years. Krane was a founding member of the ASBMR, and its fourth president.
"I am truly honored to be selected for this prestigious Stephen M. Krane award," McCauley said. "I am indebted to many mentors who have inspired and guided me over the years and who continue to do so. I am grateful for the good fortune I have had to work with an outstanding and longstanding research staff partner, Amy Koh, along with numerous colleagues, staff, students and post-docs who have made this journey exciting and rewarding. Finally, since 1987, I'm appreciative of the ASBMR organization and its cherished scientific community where I have benefited from multi-faceted and inclusive involvement, and since 1992, my University of Michigan family for its unwavering support."
With 4,000 members worldwide, the ASBMR is a professional, scientific and medical society established to bring together clinical and experimental scientists who are involved in the study of bone and mineral metabolism. Membership comprises basic research scientists and clinical investigators in bone and mineral metabolism and related fields, along with physicians and other healthcare practitioners. Members' research includes biomechanics, cell biology, molecular biology, dentistry, developmental biology, endocrinology, epidemiology, internal medicine, metabolism, molecular genetics, nephrology, obstetrics-gynecology, orthopaedics, pathology, pharmacology, physiology, rheumatology and other research/clinical areas. Its two journals are the Journal of Bone and Mineral Research and JBMR Plus.
McCauley is the William and Mary Anne Najjar Professor and Dean of the U-M School of Dentistry and a Professor of Pathology at the U-M Medical School. She holds DDS, master's and Ph.D degrees from Ohio State University. She has published 173 research papers and is a diplomate of the American Board of Periodontology, a Fellow in the American Association for the Advancement of Science, a former ASBMR council member, an ASBMR Fellow, former JBMR Associate Editor and an elected member of the National Academy of Medicine.
More information about the ASBMR is available on its website.
###
The University of Michigan School of Dentistry is one of the nation's leading dental schools engaged in oral health care education, research, patient care and community service.  General dental care clinics and specialty clinics providing advanced treatment enable the school to offer dental services and programs to patients throughout Michigan.  Classroom and clinic instruction prepare future dentists, dental specialists and dental hygienists for practice in private offices, hospitals, academia and public agencies.  Research seeks to discover and apply new knowledge that can help patients worldwide.  For more information about the School of Dentistry, visit us on the Web at: www.dent.umich.edu.  Contact: Lynn Monson, associate director of communications, at dentistry.communications@umich.edu.