U.S. Army names dental clinic for 1916 School of Dentistry alumnus

8

min read
Creighton Lynford Lane is second member of 1916 class to receive clinic-naming honor
Ann Arbor, Mich., June 15, 2018 -– Both were born in 1893 and graduated from high school in Albion, Mich. Both graduated in the Class of 1916 at the University of Michigan School of Dentistry. Both went on to careers as military dentists, serving in World Wars I and II, during the Korean War and beyond. Both received commendations for their battlefield actions.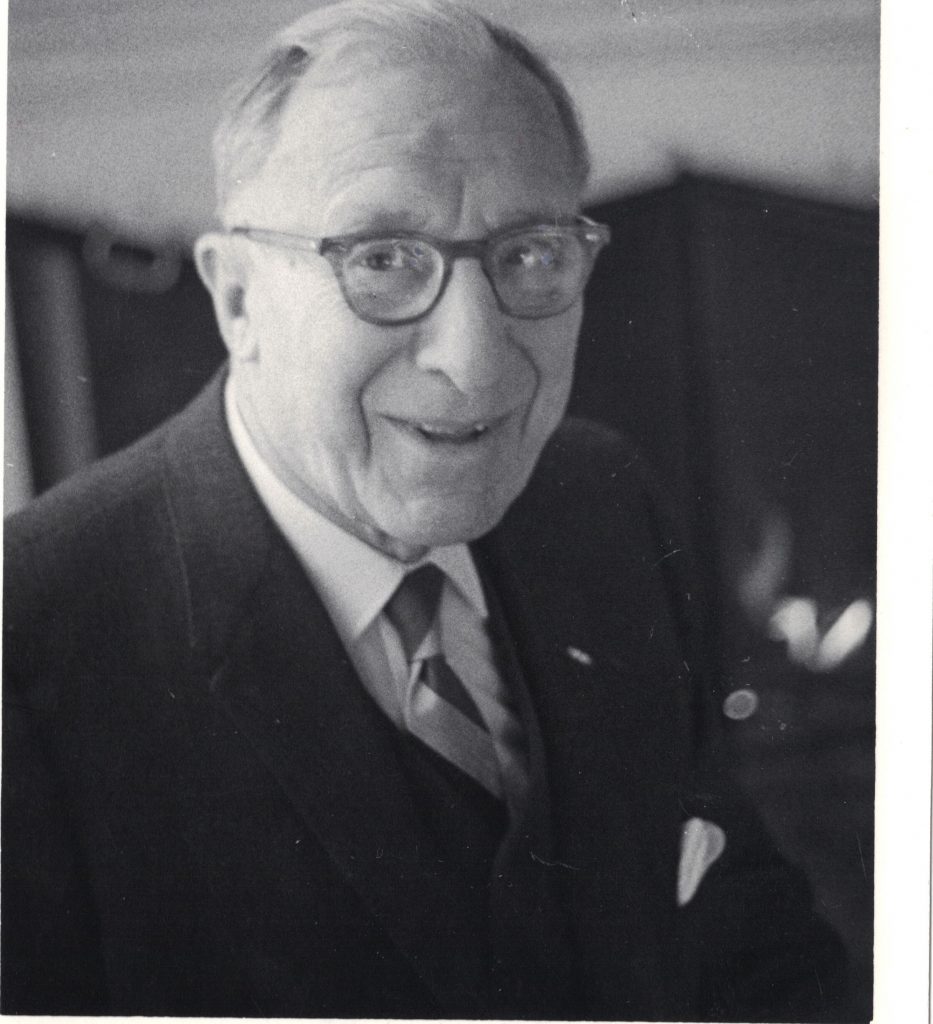 Drs. Creighton Lynford Lane and Lynn Harold Tingay lived strikingly similar lives and now they have one more distinction in common – each has a dental clinic named for him at a U.S. Army fort in Georgia. This spring, the Army named a dental clinic at Fort Stewart, Ga., in Lane's honor. The ceremony for the Lane Dental Clinic was held 44 years after the Army dedicated a dental clinic in Tingay's honor at Fort Gordon, Ga.
Lane was selected for the honor because of his distinguished and longstanding military service as both a dentist and in combat with the Army's 3rd Infantry Division, which is the main unit supported by Fort Stewart. The timing of the dedication, after a major renovation of the dental clinic that now bears his name, coincides with the 100th anniversary of the Army's entry into World War I, during which Lane was cited for heroism.
After graduating with a DDS from U-M, Lane was commissioned in the Army in 1917 and served as a dentist in the 7th Infantry Regiment of the 3rd Division during WWI. During the Second Battle of Marne in France in July 1918, Lane helped treat wounded soldiers by organizing litter teams to evacuate them to aid stations during an artillery barrage that included poisonous gas. On July 25, 1918, Lane commanded a group of litter bearers moving supplies to an aid station closer to wounded soldiers at the frontlines. "Making their way along the front using wheeled litters, Lane and his troops were in clear view of enemy forces and were continually under artillery fire," the Army said in its dedication materials. "Although in constant danger, Lane treated wounded soldiers that were located during his journey and tried to assist moving them to the aid station."
Lane's actions earned him what was then called a Citation Star, the WWI version of what later became the Silver Star Medal, the military's third highest personal decoration for valor. His battlefield actions were reviewed for a possible upgrade to the next higher commendation, the Distinguished Service Cross, but his award remained a Citation Star.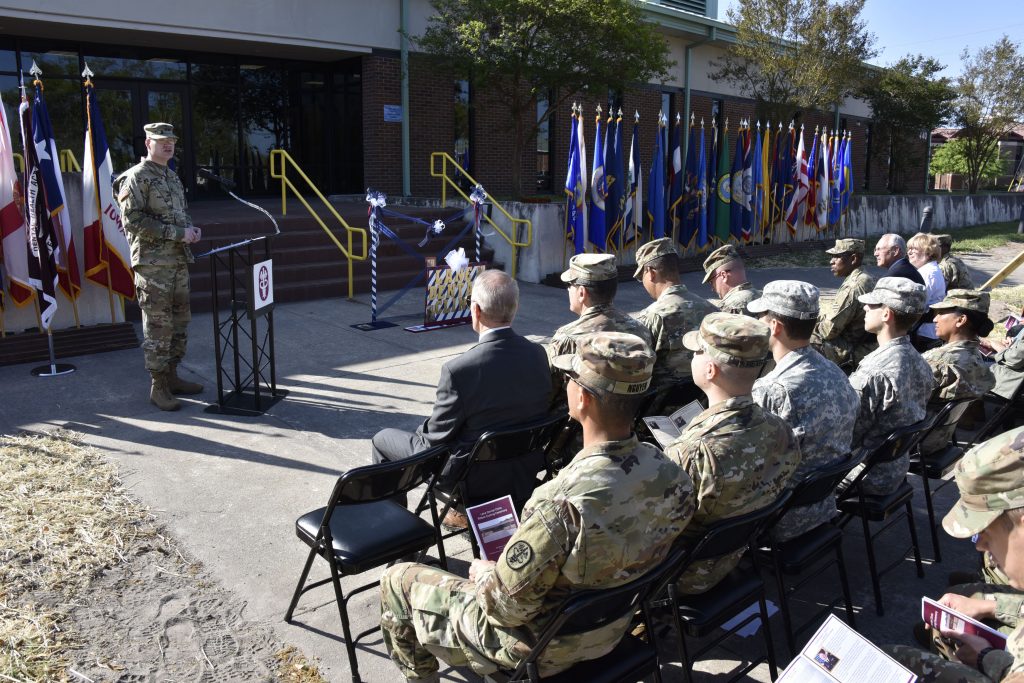 After the war, Lane returned to Michigan and practiced dentistry in Detroit, according to the Army. He married Ruth Baumblatt in 1924 and in 1937 he joined the U.S. Navy Reserves. During World War II, he served as a dentist at the Great Lakes Naval Station near Chicago from 1943-44. In late 1944, Lane was assigned to the USS Admiral Coontz, a troop transport ship that operated in the Pacific Ocean and also delivered troops from the European Theater to the Pacific Theater after the German surrender in Europe.
In 1946, Lane returned to the Great Lakes Naval Station briefly, then was stationed at Camp Lejuene, N.C., where he provided dental care for the U.S. Marine Corp. His last duty station was in San Francisco, before he retired in 1955 at age 62 with the rank of Navy Captain. Lane, who apparently used his middle name, Lynford, remained in San Francisco until his death in 1978. Lane and his wife are buried in Albion.
The newly named Lane Dental Clinic is part of the U.S. Army Dental Health Activity, Fort Stewart, or DENHAC. It provides oral health care for active duty military and their families, along with National Guard or Reserve service members on active duty. Fort Stewart, covering 280,000 acres in southeast Georgia near Savannah, is the largest Army installation east of the Mississippi River. It opened as Camp Stewart in 1940 and was used for anti-aircraft artillery training in the build-up prior to World War II. The camp was closed at the end of the war, then re-opened during the Korean War and became Fort Stewart in 1956. It has been home to numerous Army units, but today primarily serves the 3rd Infantry Division.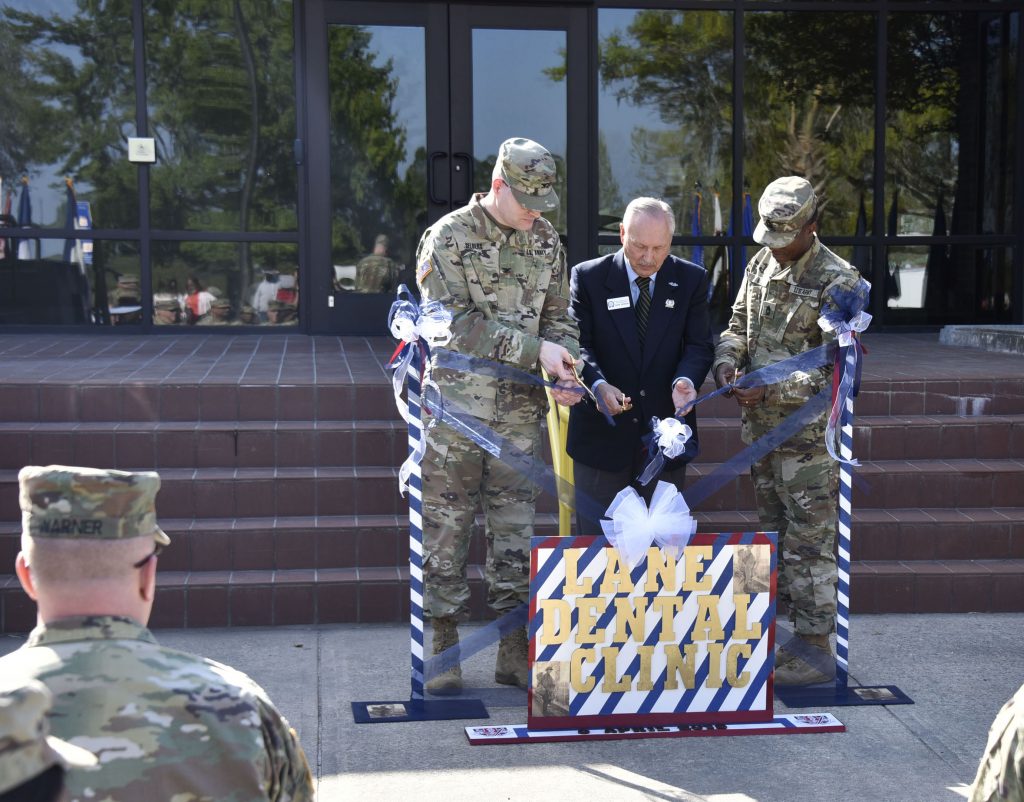 The camp's first dental clinic was built in 1941, one of several as the camp grew over the years. When the current clinic building underwent a major renovation last year, a proposal to name it the Lane Dental Clinic was approved by the Surgeon General of the Army. Regulations for dedicating federal buildings require that the individual has been deceased for more than one year and that they conducted themselves with valor or other significant service to the nation.
Col. Robert J. Selders, Jr., commander of DENHAC and historian to the Chief of the Army's Dental Corps, led the ribbon-cutting ceremony for the Lane Dental Clinic on April 6. He described Lane's career and shared the story of how Lane earned the Citation Star. About 50 people, mostly service personnel from Fort Stewart, gathered outside the front entrance of the building and later toured the newly renovated clinic. An Army spokeswoman said an attempt to locate relatives of Lane was unsuccessful.
The program printed for the ribbon-cutting notes Lane's shared Michigan background with Tingay, another prominent figure in the history of the Army's Dental Corps. Tingay retired as a Brigadier General after holding key leadership positions at numerous camps, posts and hospitals during WWI and WWII. During the latter, he was named the chief dental surgeon for the North African Theater and later for the Mediterranean Theater, in charge of all dental operations and reporting directly to the commanding generals. For his work leading and organizing dental care in the Mediterranean Theater, he was awarded the Legion of Merit for exceptionally meritorious performance of duty. After the war, he finished his career at Fort Sam Houston in Texas. He died in Texas in 1971.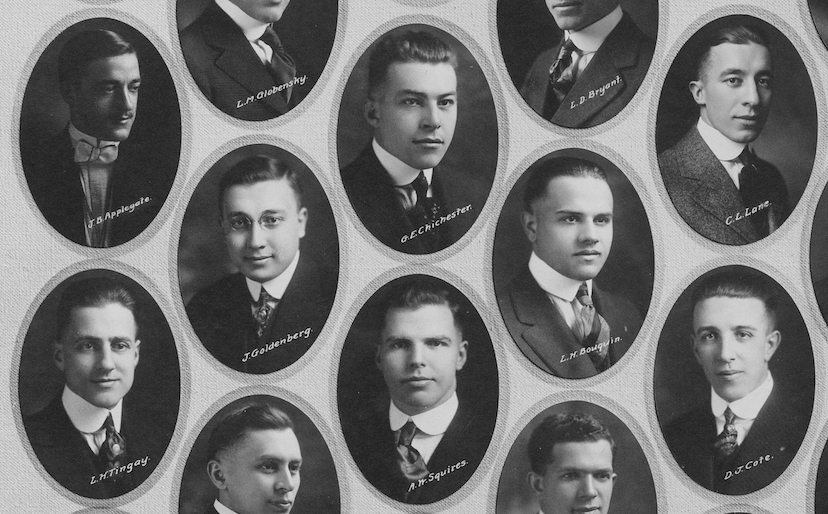 One of Tingay's posts had been at Fort Gordon in Augusta, Ga., about 125 miles north of Fort Stewart. Tingay's connection to Fort Gordon led the Army to name the Lynn Tingay Dental Clinic there in 1974. It provides treatment to military personnel and their families and is home to postgraduate dental education of Dental Corps officers participating in prosthodontic, periodontic and endodontic residency training programs.
The Army said Tingay and Lane undoubtedly knew each other because of the time they shared in Albion and at the U-M School of Dentistry, but there is no indication whether they were friends or maintained contact in later years.
###

Photos of Creighton Lane and the clinic dedication ceremony are courtesy of the U.S. Army Dental Health Activity Fort Stewart. Class composite is a School of Dentistry photo.
###
The University of Michigan School of Dentistry is one of the nation's leading dental schools engaged in oral health care education, research, patient care and community service. General dental care clinics and specialty clinics providing advanced treatment enable the school to offer dental services and programs to patients throughout Michigan. Classroom and clinic instruction prepare future dentists, dental specialists, and dental hygienists for practice in private offices, hospitals, academia and public agencies. Research seeks to discover and apply new knowledge that can help patients worldwide. For more information about the School of Dentistry, visit us on the Web at: www.dent.umich.edu. Contact: Lynn Monson, associate director of communications, at dentistry.communications@umich.edu, or (734) 615-1971.