Dr. Yvonne Kapila Lauded by U-M for International Outreach

3

min read
Ann Arbor, MI — November 18, 2013 — A University of Michigan School of Dentistry faculty member has been recognized by the University for her international outreach initiatives.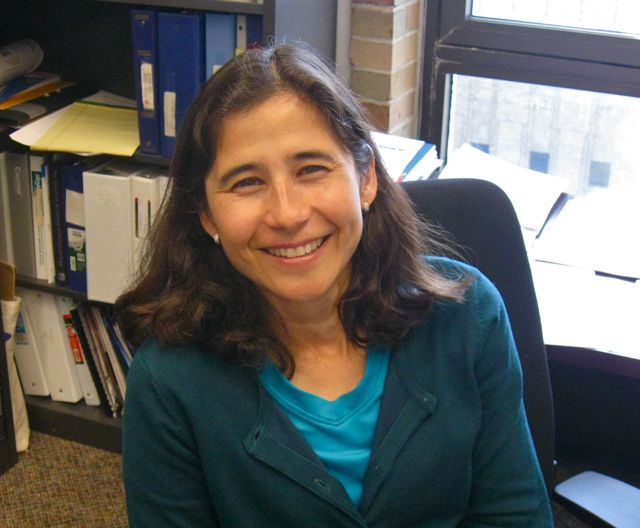 Dr. Yvonne Kapila, director of the School's Global Oral Health Initiative and a professor of dentistry in the Department of Periodontics and Oral Medicine, was one of 54 faculty and staff members recognized by the U-M Council on Global Engagement. She received an award for her work at a special November 14 ceremony that was a part of the University's celebration of International Education Week.
"When you're at the University of Michigan School of Dentistry, the expectation is that you will do great things," she said. "Now, we are raising the bar. We are challenging our students and faculty to do greater things, not just in classrooms, clinics and research laboratories at U-M, but around the world."
Nominated by U-M Dental Students
Three dental students — Jami Ballantine, Jonathan Dzingle and James Musselwhite — nominated Kapila for her mentorship during the Kenya Summer Research Program (KSRP). The program is an interprofessional collaboration that involves U-M dental, medical, pharmacy and nursing students. Lauren Ehardt (DDS 2013), nominated Kapila for "providing opportunities for me to learn more about access to care and education" in both Kenya and Bauru, Brazil.
Ballantine, who participated in KSRP in June 2011 and June 2012, noted some of the difficulties she and other students had developing a survey that was being designed to provide important information about oral health issues in Meru, Kenya. "Dr. Kapila was a wonderful resource and helped our team refine our survey and strengthen our research," Ballantine wrote when she nominated Kapila.
Musselwhite agreed and said Kapila "played a vital role" in crafting the oral health survey as well as offering suggestions on how to organize and analyze data so the results were meaningful and could be published.
Dzingle said Kapila "helped immensely" in developing another project, one that brought clean drinking water to more than 800 school children in Kenya. "She always encouraged me to dream bigger and think about ways to make our project better."
School's Global Outreach
The School's Global Oral Health Initiative is designed to complement U-M President Mary Sue Coleman's Third Century Initiative that seeks to develop new opportunities for learning and immerse students in experiences beyond the classroom.
The campus initiative will use $50 million in existing funds to develop innovative, multidisciplinary teaching and learning programs that include international experiences for faculty and students.
"The School's efforts are sharply focused," Kapila said, and are built on relationships already established in Kenya, Brazil and Ghana. "It's important we continue what's been started and return to those countries where a foundation is already in place that builds on personal and professional relationships," she added.