Dr. Herbert Dean Millard (1924-2013)

2

min read
nn Arbor, MI — June 7, 2013 — Dr. Herbert Dean Millard, who chaired the University of Michigan School of Dentistry's first Department of Oral Diagnosis and served in that position for nearly 30 years, died June 4. He was 89.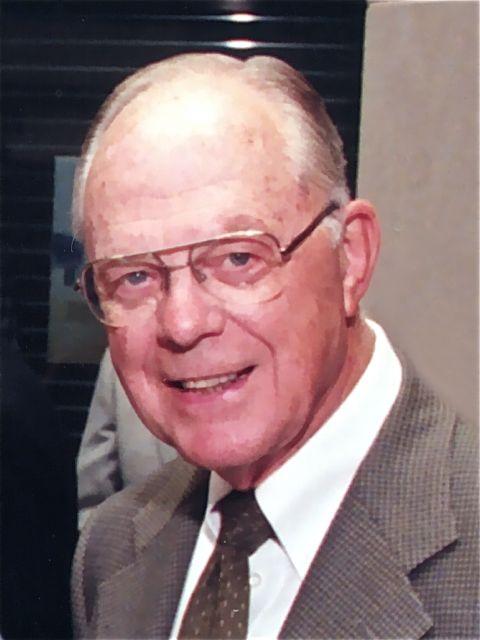 Dr. Millard received his Doctor of Dental Surgery degree from the U-M School of Dentistry in 1952 and immediatedly joined the School of Dentistry faculty as an instructor. He also began work on his master's degree. In 1956, he became the first person to receive a master's degree in oral diagnosis from U-M. He became chair of the Department of Oral Diagnosis and Radiology in 1958.
In 1968, he served aboard the S.S. Hope in Sri Lanka, was a consultant for Project HOPE's dental program in Ethiopia in 1973, and was a consultant for Project HOPE in Egypt in 1976. That same year, he began his sabbatical in Scotland and worked with Sir David K. Mason, professor of oral medicine who was later dean of the dental school in Glasgow. In 1988, they teamed up to develop the First World Workshop on Oral Medicine. A second was held five years later; a third in 1998.
During his 37 years as a faculty member at the University of Michigan School of Dentistry, Dr. Millard touched the lives of many students, faculty, and staff. He was a man ahead of his time. Early in his clinical and teaching career, he saw the need for a broader, more holistic approach to dental education and clinical practice, and a need to emphasize the relationship between oral health and systemic health.
Reflecting on his career in a story that appeared in the School's alumni magazine, DentalUM, in the fall of 2000, he said, "there's not an institution in the world like the School of Dentistry. It's rewarding to look back with pride building upon an already excellent reputation that resulted from the dedication of so many clinicians and researchers. But there's more to do. We must continue developing strong clinical programs that benefit patients."
In 2010, former students and colleagues came to the School of Dentistry to praise Dr. Millard for the extraordinary influence he had on them as students which enabled them to launch successful careers in dentistry. They also celebrated the presentation of the first Dr. H. Dean Millard Endowed Scholarship that was established by Drs. Jed Jacobson (DDS 1978, MS 1982) and Wayne Colquitt (DDS 1968, MS 1975).