Area Youngsters Receive Dental Care at School of Dentistry

4

min read
Ann Arbor, MI — February 11, 2013 — "You're doing a good job of brushing and flossing your teeth. I can tell when I look at them," says second-year dental student Jessica Gillis as she looks at the teeth of 7-year-old Alex Kim.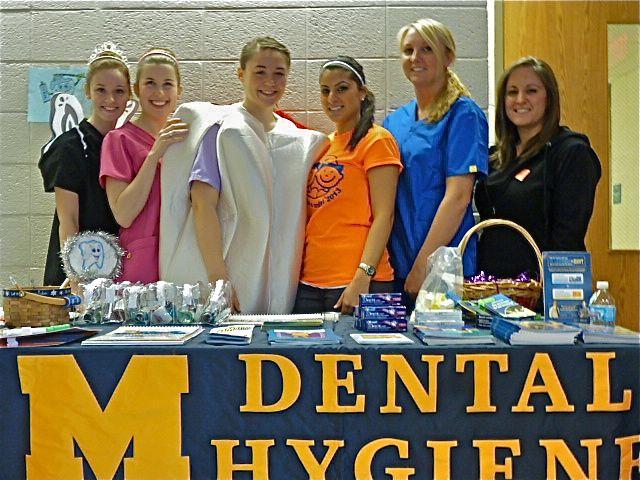 Alex was one of 27 children seen by U-M dental students and dental hygiene students at the University of Michigan School of Dentistry on Feb. 2 as a part of the American Dental Association's annual nationwide Give Kids a Smile program.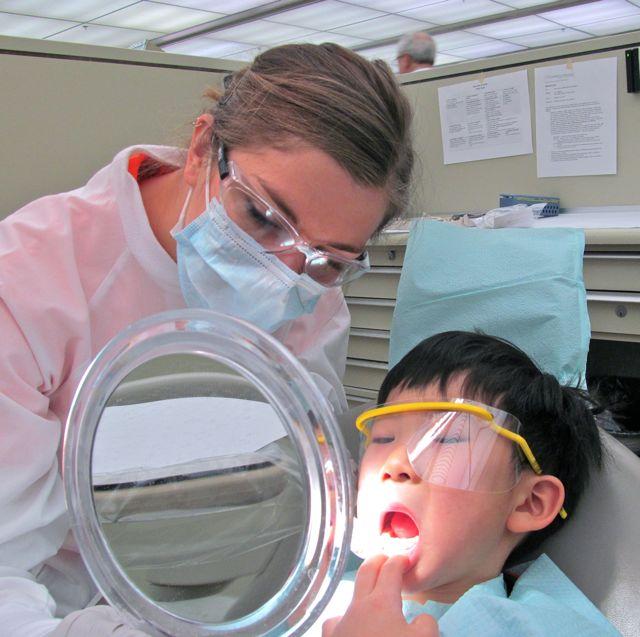 Gladly accepting praise for "taking such good care" of his teeth, Alex then asks Gillis why four of his front teeth were "bumpy" and others were not. "Those bumpy teeth are your permanent teeth. The bumps are normal and are there when they first come through your gums," she tells him. "They will get flatter as you grow older from chewing your food."
Alex understands and tells Gillis "some of the bumps on my teeth have already disappeared." He then looks at a hand held mirror Gillis gives him and smiles as he checks his teeth just before leaving.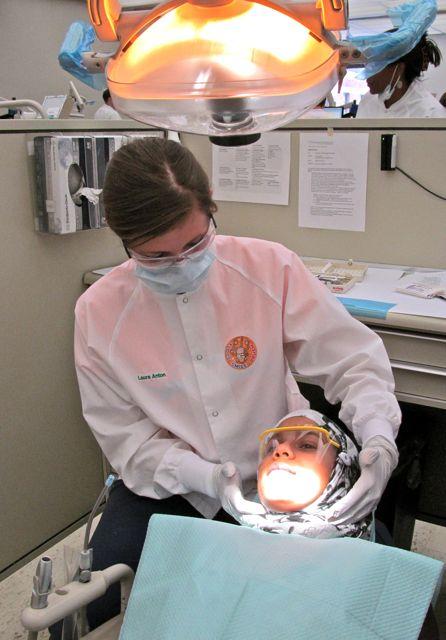 The exchange was typical of the conversations dental and dental hygiene students had during the program. "The turnout wasn't as high as we had hoped because of the terrible weather and driving conditions, but the youngsters who did receive care were happy and their parents were grateful," said Raya Abu-Zahra and Whitney Yahn, co-coordinators of the program.
One parent, Jaami Muhammed of Ann Arbor, said, "it's my fourth or fifth time I've been here with my daughters, Medina and Mecca. But," he jokingly added, "it will probably be the last since they turn 13 in just a few weeks." When asked why he kept returning with his daughters, Muhammed said, "the dental students are nice. They're friendly and they do a good job. And since there is no cost, this program helps us financially."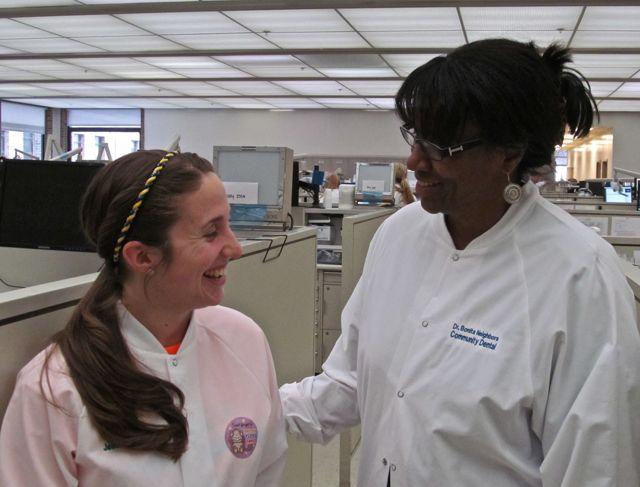 For Kathryn Brown (D2), it was the fifth time she participated in the program, beginning as a dental hygiene student and working toward the bachelor's degree in dental hygiene that she received in 2011.
Asked about the difference participating this time compared to the first or second time as a dental hygiene student, Brown said, "I have more confidence now than I did then. That confidence continues to grow the more I participate."
Other dental and dental hygiene students said they were grateful for the opportunity to help those in the community and that they gained additional experience treating pediatric patients.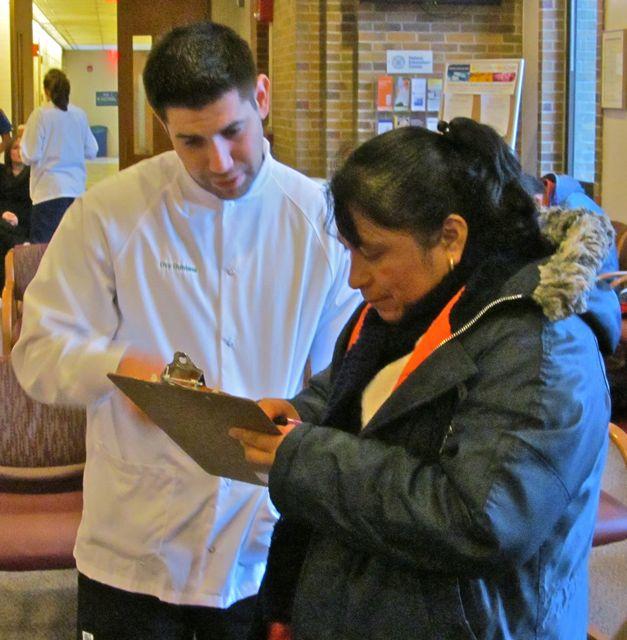 One faculty member who participated, Allison Restauri, an adjunct clinical lecturer and advisor to the student chapter of the American Dental Hygienists' Association, said it was important for the dental hygiene students to be involved. "Programs like Give Kids a Smile offer valuable opportunities for them to volunteer to support those in the community where they live as well as show support for their professional association."
Abu-Zahra and Yahn thanked those who helped. "We are grateful to the group of enthusiastic dental and dental hygiene students, predental students, faculty, community dentists, specialists, and staff who participated. We appreciate their turnout despite the weather," they said.