A First! 3 in a Row for U-M Orthodontics

4

min read
Resident Wins Milo Hellman Award
Ann Arbor, MI — January 14, 2013 — It's a first! For the third consecutive year, a resident in the University of Michigan School of Dentistry's Graduate Orthodontics Program has won the prestigious Milo Hellman Research Award from the American Association of Orthodontists.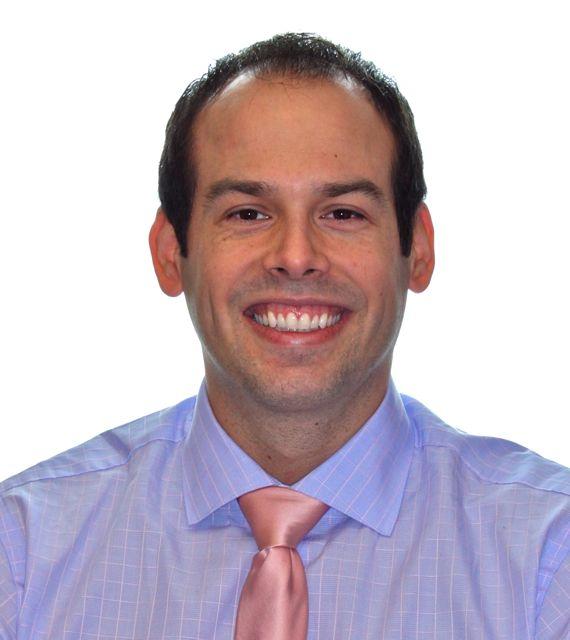 This year's winner, Dr. Aaron Havens, a third-year resident, will receive the award during the AAO's annual session in May in Philadelphia. Presented annually since 1958, the Milo Hellman Award recognizes the most meritorious research paper submitted by a resident in a graduate orthodontics program in the U.S. and Canada. This year the competition was open to both faculty and orthodontics residents in North America.
Havens Research
Mentored by Dr. Russell Taichman, a professor of dentistry in the Department of Periodontics and Oral Medicine, Havens is exploring whether it may be possible to use a person's cells to develop therapies that can regenerate tissues in the craniofacial region following trauma or infection, or perhaps to repair congenital maladies.
In collaboration with NeoStem, a biopharmaceutical company engaged in developing proprietary cellular therapies, Havens and Taichman are investigating if specialized stem cells found in adult bone marrow have regenerative properties that might be similar to those of embryonic stem cells. The specialized stem cells are known as VSELs, meaning "very small embryonic-like stem cells." VSELs are found in marrow and blood and may be able to become cells of any type. For now, Havens said, efforts are focused on evaluating if VSELs can repair a craniofacial wound within an animal.
After three months, Havens said that VSELs created new bone from cells when implanted in the bone tissue of mice. The cells not only formed bone, they also contained nerve and collagen structures that can support the newly formed bone, Havens noted. "This could be the first step toward advancing this technology in clinical use in humans for future cell-based regenerative therapies for craniofacial osseous and connective tissue disorders, such as clefts and malformations," he added.
Last year, Dr. Ashwini Joshi (DDS 2008, MS 2011), won the Milo Hellman Award for her research investigating if a growth factor, IGF-1, enhances bone and cartilage growth in humans. In 2011, Dr. Brad Hudson won the award for his research using an important regulator of bone metabolism, osteoprotegerin, that may mitigate orthodontic relapse. Joshi and Hudson were both mentored by Dr. Sunil Kapila, chair of the Department of Orthodontics and Pediatric Dentistry, and Dr. Nan Hatch, an assistant professor of dentistry in the same department.
"Unprecedented Achievement"
Kapila pointed with pride to graduates in the U-M orthodontics program the Milo Hellman Award for three consecutive years. "This unprecedented achievement demonstrates that our students are engaged in some of the most cutting-edge research in the profession that not only brings recognition to our students and the program, but also helps advance the field and patient care," Kapila said.
The first time orthodontic residents at the U-M School of Dentistry won the award in consecutive years was in 1993 (Dr. Eric Brust) and 1994 (Dr. Fedon Livieratos). Others who have won the Milo Hellman Award when they were in the School's Graduate Orthodontics Program, or who are now affiliated with the U-M School of Dentistry and the year they won the award, include:
Dr. Courtney Dunn (2005).
Dr. Sunil Kapila (1995), now the chair of the Department of Orthodontics and Pediatric Dentistry at the U-M School of Dentistry, for his PhD studies at the University of California-San Francisco.
Dr. Rolf Behrents (1985).
Dr. James McNamara (1973).
Since 1972, the U-M School of Dentistry's Graduate Orthodontics Program has won eight Milo Hellman Awards, twice as many as the next highest-winning program.

Other 2013 Award Recipients
Also this year, Dr. Dylan Schneider (MS Ortho 2012) won a Thomas M. Graber Award of Special Merit for his work identifying the optimal dose of osteoprotegerin to enhance post-orthodontic stability. Schneider was also mentored by Drs. Kapila and Hatch.